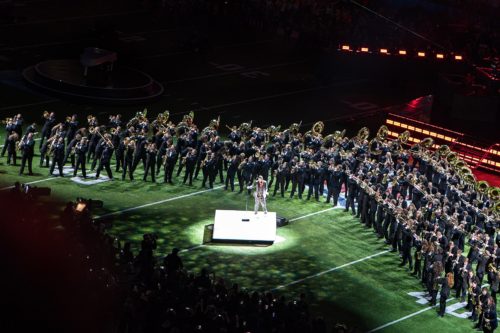 The NFL first made waves when it revealed that it does not pay its halftime acts a performance fee. The NFL may want to consider coughing up money because artists simply don't want the gig anymore. You would think artists would jump at the opportunity to perform for a 100 million watchers.
Although the NFL likes to have younger artists perform, regardless, Maroon 5 took the non-paying Super Bowl gig. The pop band reached out to a half of dozen stars to appear as featured guests, but none have agreed. According to sources, the featured guests including Cardi B, Andre Benjamin, and Mary J. Blige turned down the offer.
As one insider said about the halftime show, "Nobody wants to be associated with it."
But why? Some say the NFL became overly controversial with a player's right to protest. A-list artists don't want the risk of alienating their fanbase for a non-paying gig. Since Atlanta will host the Super Bowl, Maroon 5 is looking for a local act to perform with them.