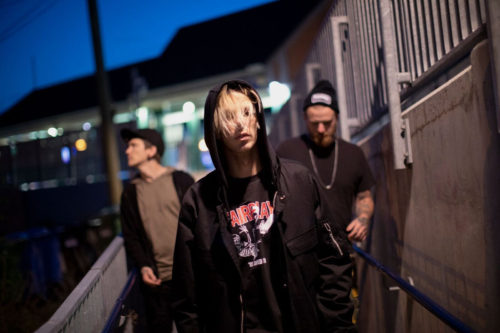 Krowns dropped the second track Fake It that comes off of their new album in January. The alternative three-piece from Canada worked with music producer Stephen Kozmeniuk (Madonna, Nicki Minaj, Kendrick Lamar) – crafting electro rock songs with big hooks. Although I really loved the debut track High While The World Ends – the new single Fake It is more innovative with the band starting to sound like themselves.
Plus, this is a better track written about peer pressure:
"We fake it to survive We fake it
We fake this plastic life We fake it
They don't know what it's like
To be locked out of paradise
Always hiding behind this disguise"
Give the track the stream!