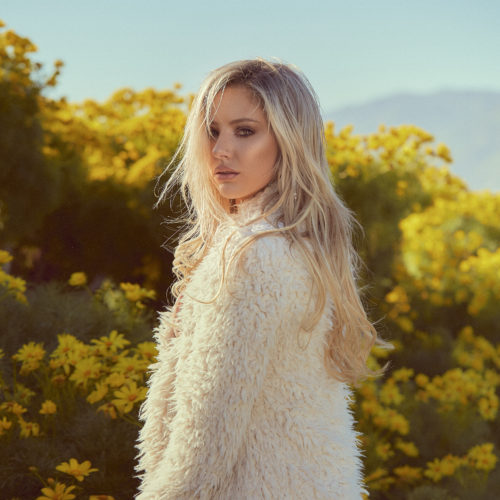 New Jersey native Iris released her debut single Crazy. Produced by Grammy Award-Winning Malay (Frank Ocean & John Legend) and Taylor Johnson, written by Josh Hendrick and Iris, the track is set for a feature on Netflix's Santa Clarita Diet. We explored a bit of her backstory.
Tell us about the meaning behind the song, "Crazy"?
"Crazy" is a song about how love doesn't make sense. The thoughts that consume you and the things that you do seem out of character, but that's what love can make you do. I want people to feel and remind themselves that love is powerful and beautiful, but it may not make sense to everyone else around you.
How did it come about?
It was a song that the other writer, Josh Hendrick, had done about 10 years ago. I was on a journey of finding my sound and he sent this song to Malay and I. We reworked it to fit my sound that I was thinking would be right for me and it just fit perfectly. Josh is an incredible singer and songwriter and we just clicked in that sense with this song! We have some more work that we're doing up the road too :)
Iris is your artist name – is there any significance?
It's my first name, lol. I always hated my name growing up because it was different from everyone else's. As I grew older, I grew to love it and appreciate the significance of why I was named that (after my great grandfather, whose name was Irving – he was also a musician). I guess I was going with the Madonna/Beyonce approach. I think my name is a powerful name too!
How would you like to be remembered?
I always want to be remembered as someone who is kind, giving but of course talented haha. I always believe that treating people fairly is important, and that you should do things for others without the expectation of something in return. I try my best to live my life that way and to always be gracious. I want my music to stand the test of time similar to how The Beatles and the great musicians of that sort do.
Who would you like to tour with?
I would love to tour with Coldplay, John Mayer, or another artist in that nature – just extremely gifted musicians. I feel like when you're on the road with those types of people, it inspires you to be even greater. :)