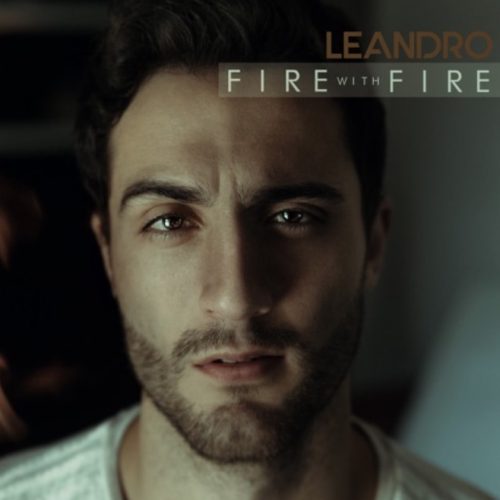 I've be hearing a lot of Leandro from South Africa. When you listen to his debut single Fire With Fire, you'll realize the buzz is legit. Other than his latest release, I haven't heard anything, but I hear he will roll out more singles in the coming months and was recently asked to take a trek to the US. The Johannesburg producer-songwriter cites The Script, AC/DC, Michael Buble, Katy Perry, Imagine Dragons, Kendrick Lamar as influences.
lecom7@gmail.com
22 year old Christa Fazzino who auditioned for American Idol has posted some videos online.
In the Idol audition she overwhelmed Paula but didn't impress Simon which can be seen here.
Check out her other videos covering Bruno Mars, Rihanna, and Katy Perry.
contact: sunshine077@hotmail.com
Top 10 iTunes Downloads
1. "We R Who We R" – Ke$ha
2. "What's My Name" – Rihanna & Drake
3. "Like a G6" – Far East Movement, The Cataracs & Dev
4. "Firework" – Katy Perry
5. "Only Girl (In the World) – Rihanna
6. "Raise Your Glass" – Pink
7. "Just A Dream" – Nelly
8. "Just The Way You Are" – Bruno Mars
9. "Bottoms Up" – Trey Songz
10. "Whip My Hair" – Willow
Check out the track What Are We Fighting For by Building Rome.
Recently released a new album produced by Steven Haigler (Brand New, Pixies, Fuel)
Two of the songs that appear on the album were co-written with Ted Bruner (Katy Perry, Bowling for Soup, Plain White T's)
The band will perform at The Elbo Room on October 13th.
Contact: brian@buildingromerock.com
Unsigned Los Angeles rock trio, The Daylights who just wrapped up touring with Katy Perry and One Republic, are currently on tour with Civil Twilight.
Will perform Sept. 14th at Club L in West Hollywood (6507 W Sunset Blvd)
The band appeared on "The Late Late Show with Craig Ferguson" just days after Craig saw them play in Hollywood. Also, there songs are featured in a host of TV shows including the theme song to ABC's The Big Day, One Tree Hill, Las Vegas, Providence,  Laguna Beach, Sorority Row, and Grandma's Boy.
Contact: Lawyer – Dan Friedman or bob@azoffmusic.com