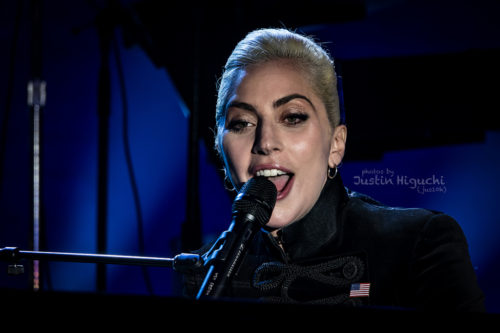 Lady Gaga successfully transitioned from a pop singer to a social media star, then to an actress. She is wrapping it all up with a Las Vegas residency debut.
Billboard: "An absolutely delicious smorgasbord of pop music, performance art and fantastic futurism during her 90-minute set that kicked off in true Gaga fashion."
People Mag: "highly energetic show."
Rolling Stone: "Brittany Spanos also said "sensory overload" of a performance. "For a show that at first seemed like an excuse to remind us what Gaga is best at, it ended up becoming a show that confirms and begins her legacy"
Yahoo Music: "full-on conceptual production featuring the diva at her campy, crazy best…"
Entertainment Weekly: "weird, wonderful Lady Gaga."
Consequence of Sound said it best. Lady Gaga is pop's self-made woman. She kept saying she was a superstar until everyone believed her.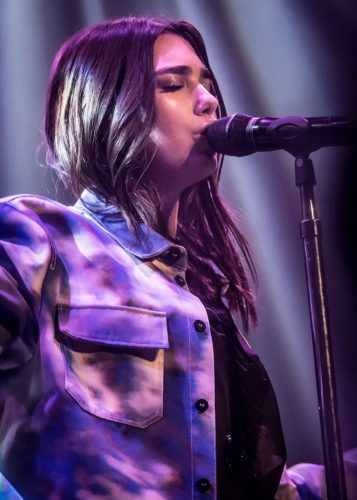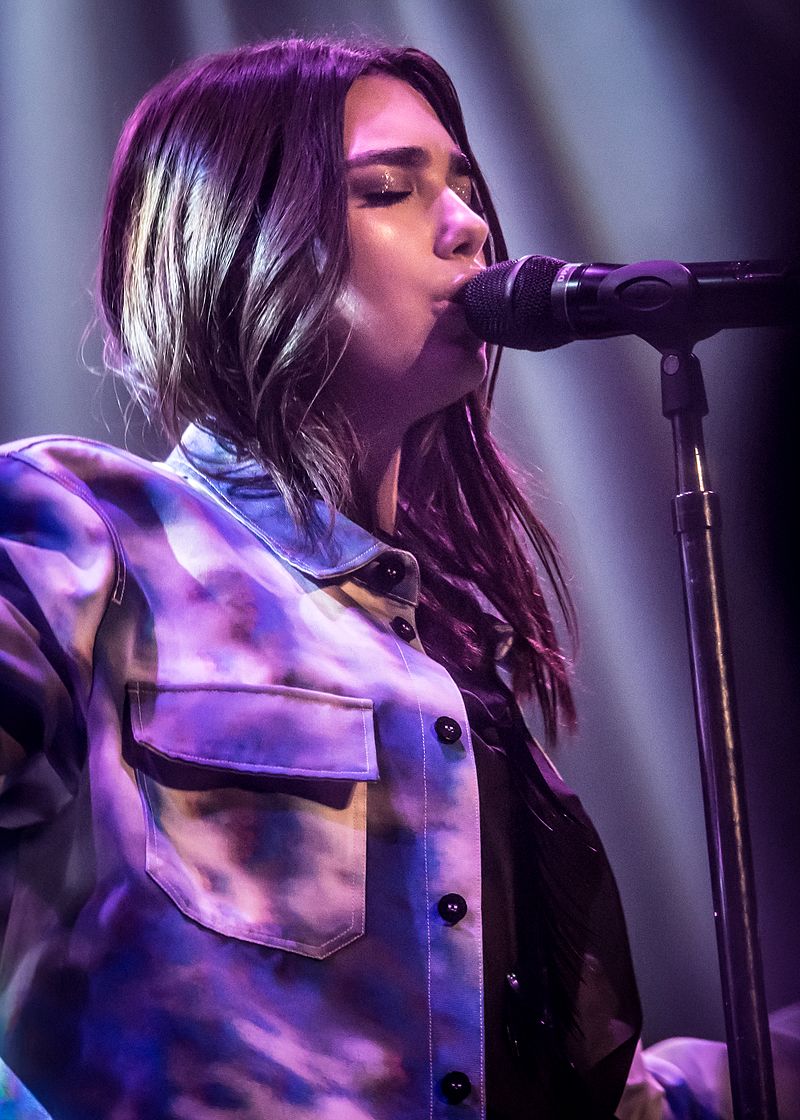 Female pop singers dominated the top 40 charts in 2018 which made headlines. The Guardian ran with "Fame and fortune rising for female pop stars in UK" while The Telegraph printed "Gender gap in pop music charts nearly closed after string of hits by female singers, new data shows".
So who are these female pop stars that created the monumental shift in 2018? Well that would be rapper Cardi B, Dua Lipa Jess Glynne, and Ariana Grande. These artists had a string of hits that spent nearly 300+ weeks on the top 40 charts.
This is not an orchestrated effort to close a gender gap because next year could look completely different. If Cardi B and Dua Lipa slowed down, then who would take their place? Cardi B spent the longest in the UK top 40 at 77 weeks with songs I Like It and Girls Like You.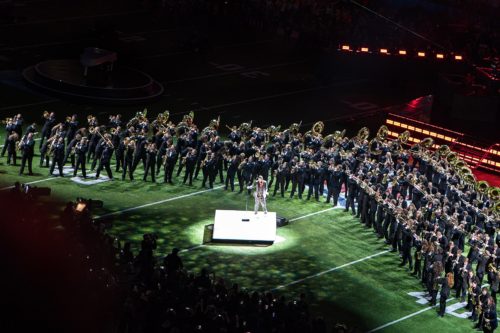 The NFL first made waves when it revealed that it does not pay its halftime acts a performance fee. The NFL may want to consider coughing up money because artists simply don't want the gig anymore. You would think artists would jump at the opportunity to perform for a 100 million watchers.
Although the NFL likes to have younger artists perform, regardless, Maroon 5 took the non-paying Super Bowl gig. The pop band reached out to a half of dozen stars to appear as featured guests, but none have agreed. According to sources, the featured guests including Cardi B, Andre Benjamin, and Mary J. Blige turned down the offer.
As one insider said about the halftime show, "Nobody wants to be associated with it."
But why? Some say the NFL became overly controversial with a player's right to protest. A-list artists don't want the risk of alienating their fanbase for a non-paying gig. Since Atlanta will host the Super Bowl, Maroon 5 is looking for a local act to perform with them.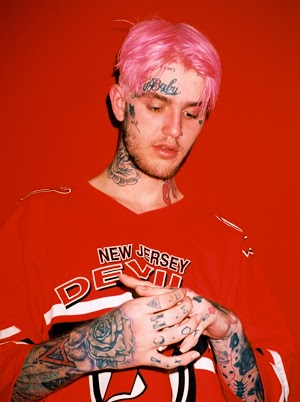 Although Emo Rap has been around for a long time, analysts say the genre had an explosive year. Emo Rap is a subgenre of hip hop that blends lyrical themes of emo music. Emo rap is also called SoundCloud Rap. Who are these SoundCloud rappers? Well they would be Lil Pump, Lil Peep, Lil Xan, Future, Juice WRLD, and Migos.

In fact, it was Jarad "Juice WRLD" Higgins that was Spotify's "breakout artist of the year". But can a Spotify breakout artist compete in the mainstream?

Popular charting rappers like J. Cole, Russ, and Eminem have become dissenters while criticizing the scene as mumble rap.

"Emo rap grew 292 percent in 2018 over last year," wrote Spotify's trends expert Shanon Cook in an email. "According to our data, emo rap's share of listening started increasing in the fall of 2017, but really took off in 2018."
Erika Montes who works at Soundcloud, said that early artists created the genre using influences from Atlanta's Trap scene, emo, punk and beats reminiscent of the 90s.

Critics of the genre claims it glorifies drug use. Drugs like opioids, heroin, and fentanyl have been linked to the scene. But then again, those same drugs were linked to the 90's grunge scene that killed off many rockers.

The emo rap scene appeals to a community who are searching for something real. Will it dominate mainstream? Probably not. SoundCloud rappers are to rebellious for the mainstream. How long will it last? Nobody knows. The emo rock scene that birthed artists like My Chemical Romance and Fallout Boy lasted for 8 years. Many of the emo bands were embraced by top 40 radio. The SoundCloud rappers are probably to edgy to enjoy the same worldwide appeal, but they are big enough to be trolled by Eminem.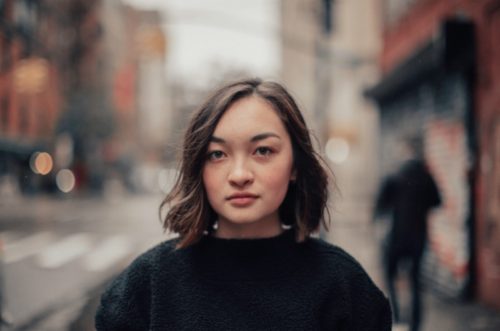 18 year old who goes under the moniker mxmtoon releases Porcelain. While indie folk could put you to sleep, she manages to catch a vibe with just a vocal and a ukulele, mastering the craft of writing bedroom folk. She's amassed a decent online following garnering support from Mr. Suicide Sheep, Indie Nation, and Koala Kontrol. Having a bunch of performances lined up, her Moroccan Lounge show on 1/25 in LA is sold out. Unlike other indie artists that tend to hide behind their music to their own detriment, mxmtoon has a personality and is vibrant in her YouTube videos. We took a peek behind mxmtoon's method that has attracted thousands of listeners.
Was there one particular influencer that gave you the audience? ex. popular YouTube music channel Mr Suicide Sheep.
I definitely feel a lot of early support came from youtube channels that took time to help me out as an artist. In the beginning I didn't receive a whole lot of attention from larger influencers or music channels and so the accumulation of smaller channels helped me jumpstart for sure! I still feel as if one of the most important aspects of how my audience grows is simply due to sharing my music by word of mouth. I've got an incredible fanbase that helps to share my art with others.
What else was the main driver for your fanbase? Songs or YouTube videos?
Personally, I think the main driver would be the combination of the two. Songs are so important in the way they can emotional connect with people, but making content like youtube can also connect with others on a personal level. I definitely want to make sure I'm a whole being on the internet and doing Youtube and making songs in tandem with each other helps me achieve that.
Where do you get the most fan engagement? Instagram or YouTube ?
Fan engagement totally depends on the platform! I find people like different things on different social medias. With Twitter I can be pretty goofy and interact with people that way or on YouTube I get to do more video content and talk to people there. I feel like instagram is probably the platform I find easiest to connect with people that listen to me, thanks to the comment system and also stuff like live-streams, polls, and Q&A features. CONTINUE READING