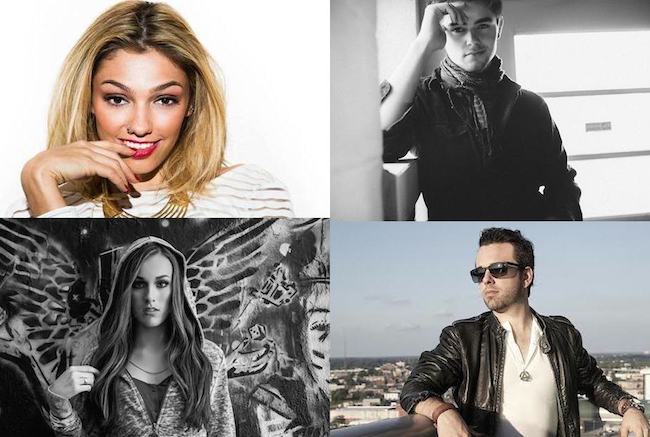 Vava Voom – Supersonic
Anthony Rankin –  Pheonix in Vegas
Sydney Leigh – Crazy Beautiful
Jane Sun – Sing
Kenny Hass – Cinnamon
Say Say – Touch
Avry – All Of You
Margaret Berger – Scream
Vava Voom is buzzing with her song Supersonic featuring Sean Kingston. The single was produced by The Aristocrats (The Underdogs, Rodney Jerkins, Exo-K). Anthony Rankin's track Pheonix in Vegas is looking to be a popular placement on upcoming TV shows. His track was self-produced with co-production by Victor Broden (Jake Owen, LeeAnn Rimes, Plus One). Songstress Sydney Leigh has her Twitter fans talking about her self released debut EP "Crazy Beautiful" which was recorded with Nolan Lambroza (Sir Nolan) and Steve Daly (Tracklacers).  Jane Sun is a brother duo based out of Ohio and they recorded their EP in Nashville with Dustin Burnett (Newsboys, Augustana), we feel their songs will find a home and these boys have an excellent story to tell, their song Fly is beautiful. Kenny Hass released an EP "Hey Girl", with songs co-written and produced by Dean Sams of Lonestar and Megan Conner. His track "Cinnamon" features Rachael Lampa while his song Butterfly features Jessica Harp of the Wreckers. Los Angeles, CA electronic indie group Say Say is gearing up to release their first EP, and performed at The Roxy KROQ Locals Only showcase. Dylan Housewright aka Avry is a 20 year old singer/songwriter/musician from Sacramento and is currently writing for artists such as Wiz Khalifa, Christina Aguilera, and Wale.  Lastly, Margaret Berger has become a Kings favorite with her new video release for her song Scream. She has released two albums under Sony BMG, she won a Norwegian Grammy for best music video and was nominated for best newcomer.