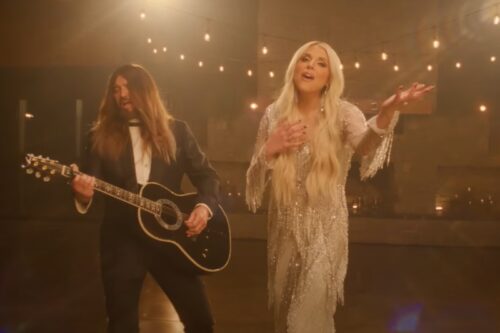 Billy Ray Cyrus and FIREROSE released their new single, the love ballad "Plans." The song was penned by Oscar winner Diane Warren, and it was produced by Justin Morgan. It was released via Damon Elliott's record label, Kind Music Group.
"Firerose is one of the best lyricists I know and actually takes great pride in only recording songs that she has written," Cyrus shares. "So when she came to me one day so excited about a song she'd just received from another songwriter, needless to say, I was quite surprised. Then I heard the name of the writer and she played me the demo, and I realized her exuberance was justified. 'Plans' by Diane Warren – legendary songwriter. When Firerose and I collaborate in our diverse musical styles, it makes a unique blend of pop-country. They say the rest is history, but in this case… it's the future."
"Billy Ray Cyrus and Firerose have made a beautiful record that I have a feeling we will be hearing at weddings for years to come," Warren shared in a press release.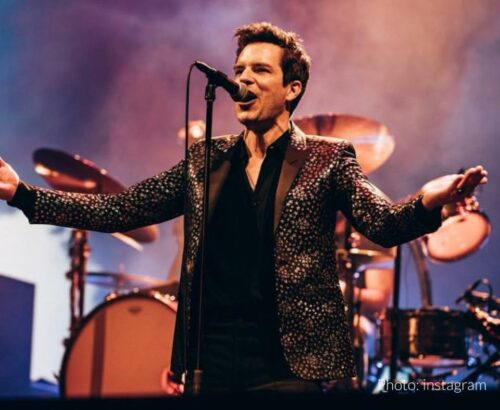 The Killers have issued a public apology for the incident in which they invited a Russian fan to play the drums onstage during their performance in Georgia. In a Facebook post on Tuesday, the American rock band expressed their regret, stating, "To the kind people of Georgia, we want to clarify that causing offense was never our intent." The band explained that involving audience members in drum performances has been a long-standing tradition for them, and they believed the crowd's initial reaction indicated approval for the participant on that particular night.
Furthermore, the band, known for their hit "Mr. Brightside," also addressed a comment made by lead singer Brandon Flowers during the concert. They acknowledged that Flowers' remark, intended to convey a sense of unity among The Killers' audience and fans as "brothers and sisters," could have been misunderstood. The rock band emphasized that their intention was not to upset anyone and extended their apologies. They expressed solidarity with the audience and hoped to make a return visit in the near future.
It's worth noting that Georgia, which has experienced Russian aggression, supports Ukraine in its ongoing conflict.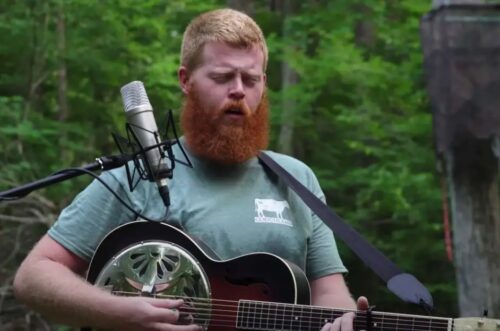 Oliver Anthony, the singer from Farmville, is gaining widespread attention for his politically charged song titled "Rich Men North of Richmond," which has quickly gone viral with 8.5 million views on YouTube.
Recently, a user named radiowv posted an acoustic rendition of this blue-collar anthem on YouTube on August 11th. The video has already garnered over 8.5 million views at the time of this writing.
Anthony, a resident of Virginia, is striking a chord with fans over greed and inequality. The song's lyrics capture the frustrations and anguish of the working class, vehemently opposing the avarice of wealthy individuals. CONTINUE READING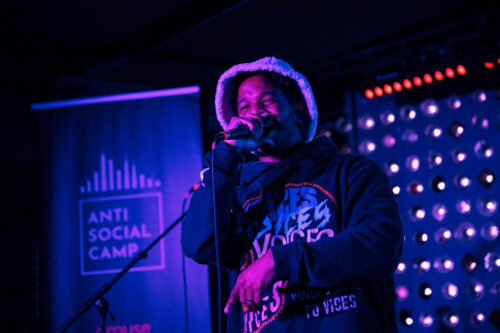 Anti Social Camp, the largest songwriting camp in the world, kicked off on Monday in New York City in spectacular fashion. At the Anti Social Camp Opening Ceremony Monday morning at The New School College of Performing Arts presented by Sound Royalties, special guests Moby, Andy Grammer, and Sam Harris of X Ambassadors spoke eloquently to inspire the hundreds of professional songwriters and artists in attendance. There was a live recording of the hit Vulture podcast Switched On Pop, where host Charlie Harding inquired about all things songwriting with special guests Nicholas Petricca of WALK THE MOON, Grace VanderWaal, Wolftyla and producer Alex Tumay.
And there was an historic conversation, Anti Social Women Running Music, with some of the most important women in the industry. The powerhouse panel included star artist Kimbra, smash songwriter Kara DioGuardi, Prince collaborator Susan Rogers, hip-hop star TT The Artist, country hitmaker Alex Kline, Joji songwriter Alexis Kesselman, Michelle Arkuski of She Is The Music and moderator Michelle Fantus of Spotify. They discussed the many inequities that female-identifying creators face in the music industry and in songwriting specifically, whether it's power imbalance or the fight for better pay.
On Monday evening, the camp headed to Brooklyn's Baby's All Right for the Industry Showcase supported by Spotify. Hundreds of fans lined up at capacity for the 20+ artists who headlined the stage including Two Feet, Kota the Friend, Zach Hood, Tenille Arts, Grace VanderWaal, Wolftyla, Lloyiso, Ant Saunders, Nicholas of WALK THE MOON, Emei, Chandler Leighton and Sofia D'Angelo of MICHELLE. Both events were hosted by hitmaker Will Wells.
"Anti Social Camp celebrates the age of collaboration in pop music," said Danny Ross, Founder of Anti Social Camp and BerkleeNYC professor. "We started as a group of music producers Zooming during the pandemic and transformed into a global movement with the aim of building community, creating hit records and reinvigorating the New York City music scene in a way that's inclusive and completely free. When New Yorkers — and songwriters — are united, we can do anything."
Anti Social Camp 2023 official partners showed their presence at both events, including Title Partner, Amuse; Presenting Partners The New York City Mayor's Office of Media + Entertainment, YouTube Music, SESAC and Cloud Microphones; and Contributing Sponsors Sound Royalties, The Orchard Publishing, Amazon Music, Oeksound, BMI, Spotify, Topo Chico, HIFI, Hipgnosis Songs Fund, ABKCO Music & Records and The Recording Academy New York Chapter.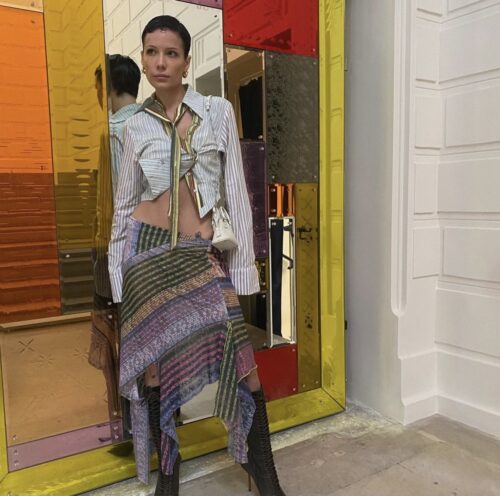 There is a lot of talk about Capitol Records' decision not to renew their contract with Halsey, despite their previous success together. The label had renegotiated Halsey's deal when she was at the peak of her popularity, but her latest album, If I Can't Have Love, I Want Power, produced by Trent Reznor and Atticus Ross, did not perform as well as expected, leading to an unrecouped position of over $25 million. This, along with a lack of strong streaming numbers, ultimately led to the label ending their collaboration with Halsey.
Halsey's departure from Capitol, along with Anitta and Miranda Lambert's free agency, indicates a shift towards major labels parting ways with artists when the relationship becomes untenable. However, it may be difficult for Halsey to secure a new deal with a major label or publishing company.
While Anitta has not achieved enormous success in the U.S., her global success and strong live draw make her a desirable artist. Lambert, on the other hand, has seen decreasing numbers with each release, with her latest album, Palomino, only amassing just over 350k in activity. CONTINUE READING