Adele will earn $700,000.00 a night from her Las Vegas Residency. The singer will also take a cut from all merchandise sales at the venue.
The UK singer is provided a private suite, a butler, executive assistant, chauffeur and security. She'll also get a food pass allowing her to eat and drink for free at any Caesars resort.
She'll perform 24 concerts on Fridays and Saturdays at Caesars that will run til April 16.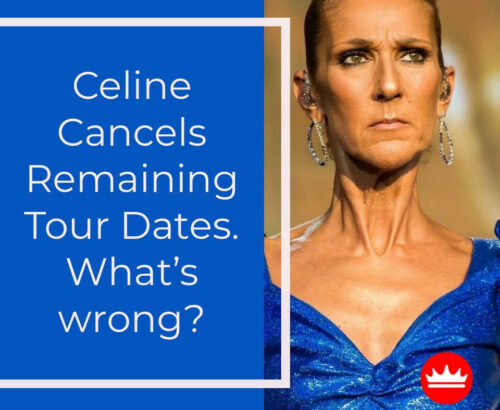 Celine Dion cancels all remaining shows including Tacoma, Portland concerts over a undisclosed injury. What's wrong? It's been vaguely reported the singer is suffering from muscle spasms for a period of time. Celine briefly said the ongoing injury prevailed because she never took the proper rest.
"I was really hoping that I'd be good to go by now, but I suppose I just have to be more patient and follow the regimen that my doctors are prescribing. There's a lot of organizing and preparation that goes into our shows, and so we have to make decisions today which will affect the plans two months down the road," Dion said in a post on her website.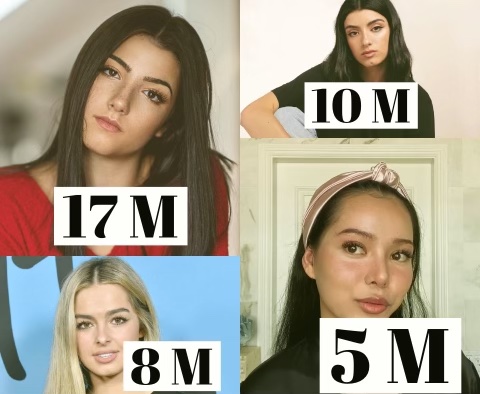 TikTokers are very much the new stars building fame and fortune.
Charli D'Amelio earned $17.5 million last year. She sells her 133 million followers clothes and tells them what products to buy. Her sister Dixie made 10 million. Both of them are building business empires. It's a like big family business.
Addison Rae made over 8 million. She had a lead role in He's All That series that ranked #1 on Netflix.
Bella Poarch made 5 million. She launched with a lip-sync video to "M to B," a song by a British rapper which became the most-viewed TikTok in 2020.
TikTok influencers have completely replaced the Hollywood star.
The mixing engineer who worked on Metallica's '…And Justice For All' has spoken about Lars Ulrich's drum tracks on the record, saying they sounded "like ass".
Steve Thompson was co-mixer on the 1988 album, which was the metal icons' fourth LP and first since the death of their bassist Cliff Burton.
While the record is acclaimed, it has long been criticised for its dry, tinny production and Jason Newsted's hard to hear bass guitar lines. In a new interview on A Discussion With Dean Cramer, Thompson spoke about working on the Metallica album.
"Lars originally came in with a whole EQ setup chart of how he wanted his drums to sound," he said. "So Michael Barbiero, my partner, says, 'Why don't you work with Lars and get the drums [sounding the way he wants them to sound], and then once you do that, I'll take care of the rest'. So he does that. And I listened to the sounds, and I said, 'Are you kidding me? I think this sounds like ass'.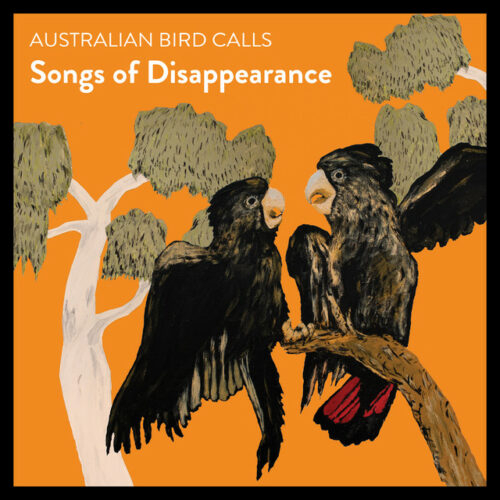 Only in 2022 would an album of bird sounds jump ahead Taylor Swift on a top 50 chart. How long it will stay there? Not long, but it's a good headline that will give 'eyes' on the album and deserving so.
The album titled Songs Of Disappearance chronicles the calls from endangered Australian birds and reached the Top Five ARIA album charts, selling more than 3,000 copies. It briefly reached No. 3 on the country's top 50 albums chart.
Anthony Albrecht helmed the album with his arts organization, the Bowerbird Collective. He's a musician and a Ph.D. candidate at Charles Darwin University.
"It's absolutely incredible to have knocked Michael Buble, Mariah Carey and a whole bunch of other really famous artists out of the [top five]," he said.
"In some ways, it's not surprising, because I believe Australians generally are so much more attuned now to the environmental crisis that we're all facing — and that the unique and incredible species that also call Australia home are facing."