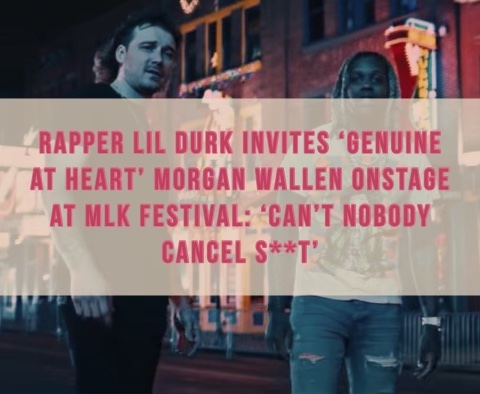 The Chicago-based rapper Lil Durk brought out rising country artist Morgan Wallen during his performance at the annual MLK Freedom Fest held in Nashville's Bridgestone Arena
"See, you know me, I'm always on some different sh-t," told audience members. "I want to bring my motherf-cking brother out here–a real one. Genuine with that heart. Can't nobody cancel sh-t without me saying it?"
Wallen has been censored and dropped by radio and award shows after a video was published showing him using a racial slur after a drunken night out with friends.
Last weekend, Wallen performed at the Grand Ole Opry in Nashville and was slammed by songwriter Jason Isbell and said "I'm real sad for a lot of my friends today".
Despite being banned from the country scene, Wallen had the best selling album in 2021.