If you're an artist, you want to be on SubmitHub. It's a game changing platform that connects artists to music blogs, YouTube Channels and YouTube curators. I sat down with SubmitHub founder Jason Grishkoff in a podcast and we hit on several topics including the best ways for an artist to get a response.
The best way to use SubmitHub? Make sure you're aiming at curators that focus on your genre. If you aim at nothing you'll hit it every time. The site also provides curator insights such as submission to approval rate as well as influence. The more you play, the better result, like anything else. SubmitHub makes the artist his/her own personal PR agent. You get to experience what press agents go through on a daily basis. You still want your PR person though because you need a lot of voices in a noisy atmosphere.
SubmitHub isn't the be-all and end-all but it should be your first line of offense. Plus, you'll get honest feedback on your songs. I don't give feedback because most people can't deal with criticism, but feedback is good, especially if you can take it.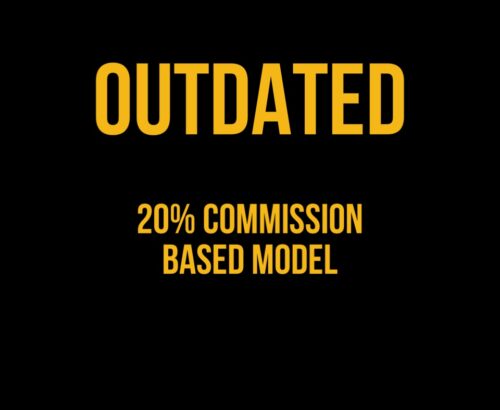 The artist management model is outdated as the award ceremonies. The framework that allowed managers to make 15% to 20% off the artists net income no longer exists. Managers typically commissioned from artists tours and nothing else, while a select few commissioned off of lucrative publishing, sponsorships and merchandising deals.
Most managers want to reshape the deals because the dynamics have changed. Managers play a more vital role than any other entity whether a label, distributor, or agent. Labels are completely out of the artist development game, maybe the artist game all together.
Managers should be treated as members of the act and equal members. Managers may not write the song, but could offer a path to get the song heard by a broader audience.
Managers are part of the building process, but only get paid if the project is a success with a narrow revenue stream. That's not standard business practice among other industries. CEO's get paid regardless if the company meets its goals and get a bigger check even if the company fails.
Managers need equity in the project, more than a standard commissioned based model.
The only managers who defend the commission based models are the .0001% who have 5 legacy acts and are solely making money from touring. They do little to build a career, rather they just maintain a career that was already built.
It's a creator economy not an artist economy. The manager is part of the creation process. The 20% management model is outdated and a fixture of a 1960's music business model.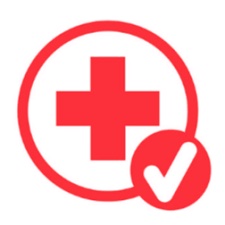 Summer shows are already booked. But before you purchase a ticket, here is a quick guide of artists who will require a health check. A health check requires a concert goer to show proof of vaccination or a negative test within 72 hours of the event.
Here are the artists that require health checks:
Tim McGraw, Nick Cannon, Miranda Lambert, Sammy Hagar, The Doobie Brothers, Dave Matthew Band, Steely Dan, The Chicks Tour, Chicago, One Republic, Backstreet Boys, Alanis Morissette, The Black Keys, Keith Urban, Incubus, Goo Goo Dolls, Santana, Rod Stewart, Styx, Dispatch, Matchbox Twenty
The artists WHO DO NOT require a health check
The Lumineers, Train, Josh Groban, 5 Seconds of Summer, Rob Zombie, Pitbull, Imagine Dragons, Shinedown, Five Finger Death Punch, and The Gaslight Anthem.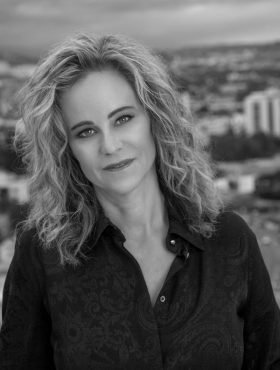 Entertainment lawyer Dina LaPolt says the music industry must remove the racist term "master recording". She says terms have long been used to distinguish between a source recording (the "master") and the copies made (the "slaves").
LaPolt says "This business has been dominated by white men since its inception, so when coupled with the well-known exploitation of Black artists, the already insensitive use of the phrase "master recording" carries an even more sinister sting. Artists such as Williams, have voiced their discomfort with reading these words in their contracts and have called for changes to be made".
She says "It is my hope that this sheds light on the issue — enough so that more can and will embrace this impactful change. Removal of such language is a simple yet meaningful step that can make our industry a more welcoming and inclusive space and allow us to reinforce the principle that music is for everyone — no matter one's race, gender identity, sexual orientation, socioeconomic status, or background"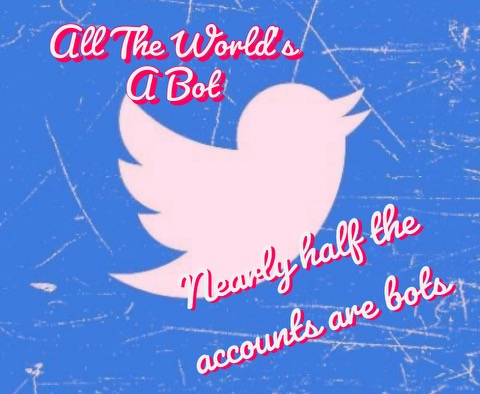 All the worlds a bot and a fake profile.
You ain't got a business until you're thriving on Twitter, Instagram and FB. Promote your unique content on our platforms and create grassroots hype by reaching the world. But what world? The natural world with biological life? Not that world. It's the fifth dimension that is inhabited by chatbots, AI and fake profiles.
It looks like your post is garnering more reaction from previous posts. You may want to boost the post and reach an audience organically. We have an organic farm and our hardworking people from China, Indian, Nepal, Sri Lankan, Egypt, Indonesia, and the Philippines will work hard delivering you the freshest product for your sponsored post including heart emojis, praying hands, and fire. Don't forget to brush up on your language studies like Aramaic, because, engagement is high among non speaking English people.
Big tech successfully dismantled the institutions and infrastructures that created mass awareness, but how many creatives broke from the big tech monopoly? My fingers count zero.

Big tech & social media created a simulated world of bots. A second life with little real life detected. They created millions of fake bots that will keep you engaged, amused and vested. TikTok, like the casino throws you bone once on a while. Sit at the slot machine long enough, pushing out content, the system will reward you with a payout of views and comments.
Social platforms are the new Backpage classifieds that was eventually shut down by the feds.
Twitter claims to have 330 million (the population of America) active monthly users. Believable? No.
200 million of the 300 million are bots. And at least 50% of the 100 million real accounts are mostly inactive. The remaining user accounts rarely engage. Twitter is the size of California but it makes you think it's the globe, but perception is everything in Silicone Valley. Fortunately , perception is not reality.