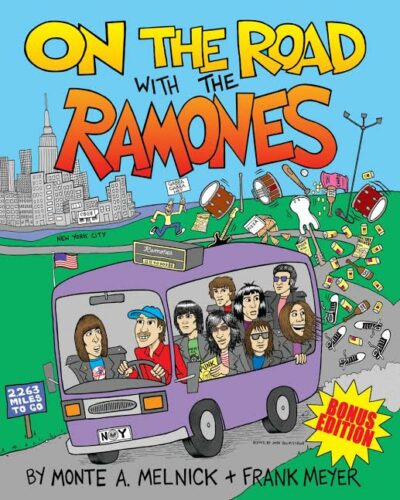 Hey All, I just wrapped up a podcast with the former tour manager of The Ramones. He said some things for the first time including how The Sex Pistols really ruined it for The Ramones. The band wanted radio play and MTV rotation, but the mainstream media ignored The Ramones because they associated the band with the Sex Pistols who they didn't like because of their bizarre behavior.
Monte A. Melnick, The Ramones Tour Manager thinks the legendary punk band never achieved mainstream success because of The Sex Pistols. Monte A. Melnick told Dean Cramer in a podcast that The Ramones kept on changing producers because they wanted to get the hit. The band worked with the famous Phil Spector but couldn't get on the radio. "I think The Sex Pistols poisoned the whole atmosphere in the states" says Monte A. Melnick.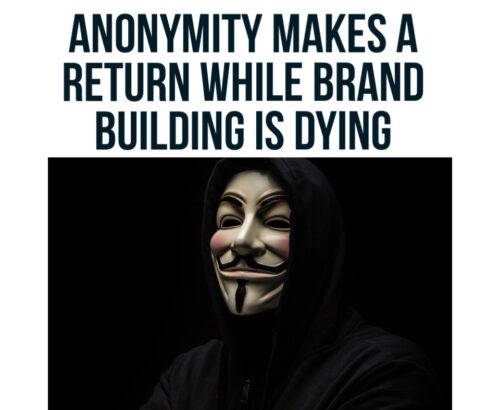 Is the Personal Brand beginning to die? For the last decade everything was a brand from a person to a dog. Even if you could monetize a video of a squirrel, would it be worth it? The new generation is a choosing a life of anonymity because they learned that having a public profile isn't all glitter & gold.
TikTok is the perfect dopamine depleter causing depression and anxiety among teens. More than that, most teens know that while boosting your public profile is a great ego boost, it can come with a frightening cost like bullying and online harassment.
Society created a level of narcissism that turned everyone into show dogs, from the cleaning person to a CEO of a Blue Chip boring company. Society also demanded that everyone who lives life, must live life publicly.
For the general public, building up a public profile has been exhausting with no financial benefit that came with a loss of losing privacy.
The artist are finally grasping the pitfalls of personal brand building. Being elusive and mystique is good. Plus, creating something really good requires time away, not time online. Moderation is key. Churning out content week after and week is a quick path to burnout.
The new generation is heading back to sites like TUMBLR, a platform that doesn't feed off personal branding and a public image. Even journalists have seen an uptick of sources wanting to remain anonymous.
Your digital footprint can last forever, and since many people know they'll be a different person in 10 years, anonymity makes a return.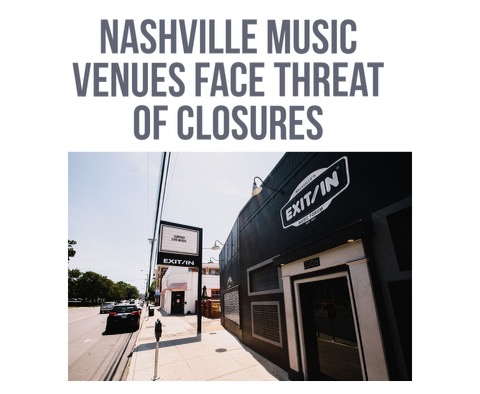 Small independent music venues in Nashville are disappearing at a rapid rate quickly eroding the music culture that once made the city famous.
What's the blame for the quick demise? The government handling of the pandemic which left venues struggling and the soaring cost of real estate.
The local government finally took notice and too steps to stabilize and preserve some of Nashville's most iconic independent live music venues.
According to The Tennessean: The council voted to approve $260,000 in American Rescue Plan funds toward a study of preservation strategies, support for efforts to revive Nashville's Music City Music Council and a $50,000 grant toward the restoration of Elks Lodge, formerly Club Baron.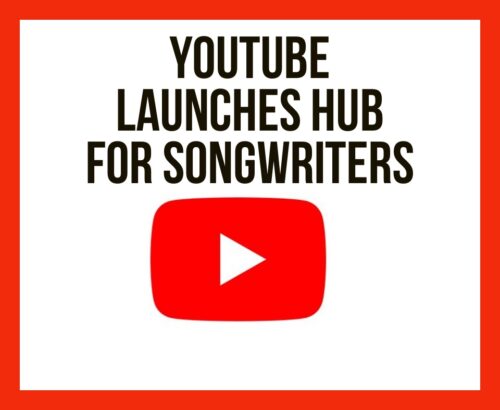 YouTube has created a new resource site for songwriters and producers, called "The Home for Songwriters on YouTube". The platform will provide news, educational resources, and insights.
YouTube Music Tweeted:
"Looking for tips on how to level up your YouTube presence?? check out the newly revamped http://artists.youtube site and the ~brand new~ resources for songwriters & producers available on http://songwriters.youtube"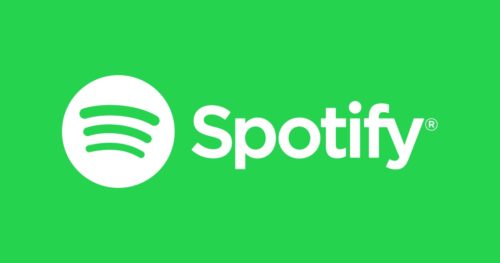 Spotify is setting new goals. The main target for the platform is reaching $100 billion in 10 years.
"So from everything I see, I believe that over the next decade, we will be a company that can generate $100 billion in revenue annually, and that we can achieve a 40 percent gross margin and a 20 percent operating margin," the 39-year-old said
It appears that Spotify will compete with TuneCore and Distrokid with more music marketing tools.
Charlie Hellman, VP and global head of music product mentioned that the platform will offer new tools and insights that artists can pay for.
"Because there's so much being added to Spotify every day," said Hellman, "artists need tools that will help them stand out, now more than ever. … In a lot of ways these monetization businesses are where our promotion businesses stood a couple years ago – early stage but with huge potential.
"These marketplace businesses have been the primary factor in growing our music gross margins," Hellman emphasized to wrap up the speech. "And given the strong growth rates, this revenue will continue to be the primary driving force to help us further improve those margins."