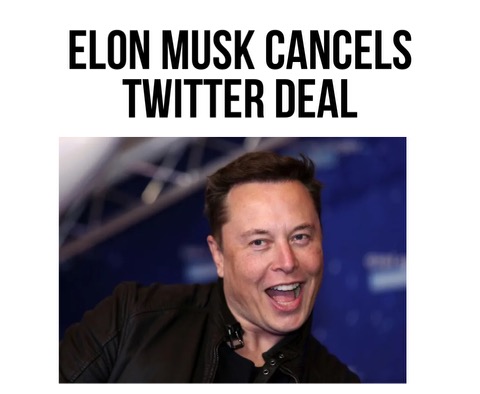 Elon Musk has cancelled the Twitter deal. The deal was pulled because Musk cannot verify authentic Twitter accounts.
"My offer was based on Twitter's SEC filings being accurate," Musk previously said in a tweet. "Yesterday, Twitter's CEO publicly refused to show proof of <5%. This deal cannot move forward until he does."
A letter sent by the Telsa CEO's legal team to Twitter on Friday said that the agreement was being "terminated" due to Twitter allegedly making "false and misleading representations" regarding "fake or spam accounts on Twitter's platform." Twitter's stock price sunk following the statement, dropping 5.3 percent after the market closed.