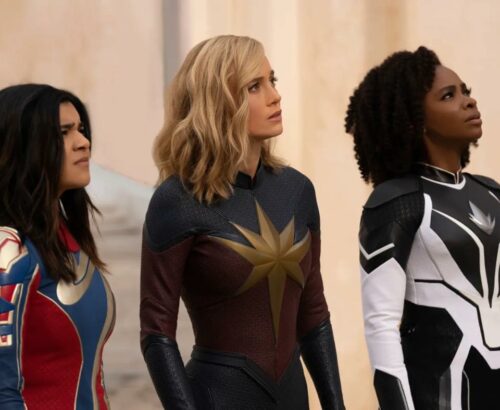 The Marvels," the 33rd chapter in Disney's Marvel Cinematic Universe, is hurtling towards an box office milestone, actually a disaster. Projections suggest its opening weekend may only yield $60-65 million from 4,000 North American theaters, marking one of the MCU's lowest debuts. The current dubious honor belongs to 2008's "The Incredible Hulk" ($55.4 million), closely trailed by 2015's "Ant-Man" ($57.2 million), both figures not adjusted for inflation. Despite initial setbacks, "Ant-Man" rebounded to a trilogy-worthy $519 million global gross, showcasing the unpredictable journey of MCU films.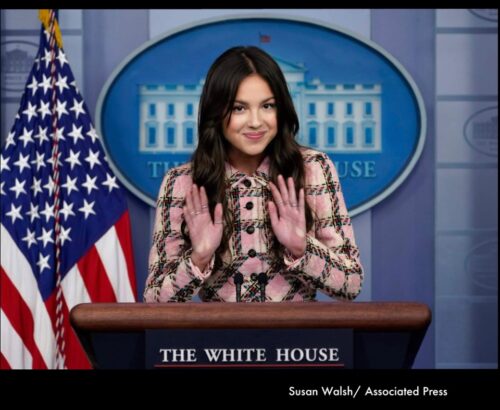 Olivia Rodrigo, The New York Times, and a Cultural Banana Republic
Shaping up to be a Taylor Swift protégé in more ways than one, 20-year-old pop star Olivia Rodrigo is giving the Ticketmaster servers a run for their money lately. Just days after announcing a 57-date world tour, she quickly expanded it to 75 shows, with an overage of demand that has created nothing short of a mania.
Rodrigo is fresh off the release of her sophomore album, GUTS. Unlike her debut, the similarly titled SOUR, which saw the then Disney graduate halted into full-blown pop stardom, GUTS has real momentum – largely because Rodrigo, and her sole collaborator, Daniel Nigro, are apt at taking note.
SOUR's energy peaked with its thrashing opener, "Brutal." While not perfect (talking about those programmed drums in particular), "Brutal" showed a punk rock side that most weren't expecting from the 18-year-old whose crowning jewel before SOUR was a musical extension of the Disney hit, High School Musical.
From there, the album slumped out. Barring its apex, "Deja Vu," and the sneaky indie pop deep cut "Jealousy, Jealousy," the rest of SOUR suffered from ballad-itis. None of the songs were bad in a vacuum, but as a whole, discounting the Paramore knockoff, the album lacked bravado and energy.
GUTS doesn't have this problem.
Wasting no time getting into the instantly classic "All-American Bitch," then headfirst into what is undoubtedly one of the most interesting rock tracks of the year in "Bad Idea Right?," Rodrigo and Nigro hashed out a definition quickly. GUTS, coincidentally enough, has more guts than its predecessor. CONTINUE READING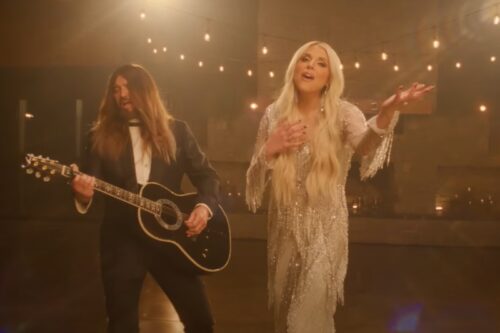 Billy Ray Cyrus and FIREROSE released their new single, the love ballad "Plans." The song was penned by Oscar winner Diane Warren, and it was produced by Justin Morgan. It was released via Damon Elliott's record label, Kind Music Group.
"Firerose is one of the best lyricists I know and actually takes great pride in only recording songs that she has written," Cyrus shares. "So when she came to me one day so excited about a song she'd just received from another songwriter, needless to say, I was quite surprised. Then I heard the name of the writer and she played me the demo, and I realized her exuberance was justified. 'Plans' by Diane Warren – legendary songwriter. When Firerose and I collaborate in our diverse musical styles, it makes a unique blend of pop-country. They say the rest is history, but in this case… it's the future."
"Billy Ray Cyrus and Firerose have made a beautiful record that I have a feeling we will be hearing at weddings for years to come," Warren shared in a press release.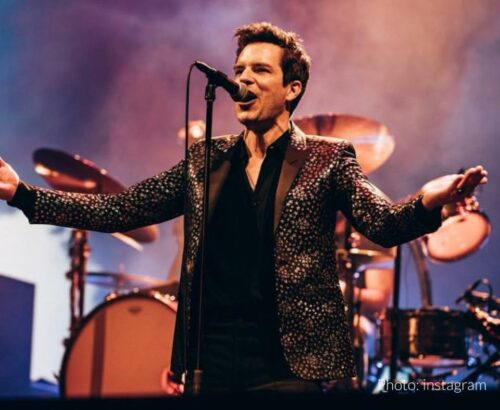 The Killers have issued a public apology for the incident in which they invited a Russian fan to play the drums onstage during their performance in Georgia. In a Facebook post on Tuesday, the American rock band expressed their regret, stating, "To the kind people of Georgia, we want to clarify that causing offense was never our intent." The band explained that involving audience members in drum performances has been a long-standing tradition for them, and they believed the crowd's initial reaction indicated approval for the participant on that particular night.
Furthermore, the band, known for their hit "Mr. Brightside," also addressed a comment made by lead singer Brandon Flowers during the concert. They acknowledged that Flowers' remark, intended to convey a sense of unity among The Killers' audience and fans as "brothers and sisters," could have been misunderstood. The rock band emphasized that their intention was not to upset anyone and extended their apologies. They expressed solidarity with the audience and hoped to make a return visit in the near future.
It's worth noting that Georgia, which has experienced Russian aggression, supports Ukraine in its ongoing conflict.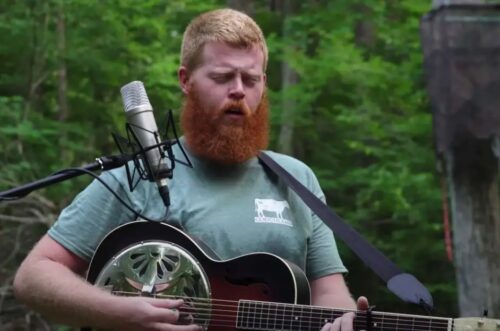 Oliver Anthony, the singer from Farmville, is gaining widespread attention for his politically charged song titled "Rich Men North of Richmond," which has quickly gone viral with 8.5 million views on YouTube.
Recently, a user named radiowv posted an acoustic rendition of this blue-collar anthem on YouTube on August 11th. The video has already garnered over 8.5 million views at the time of this writing.
Anthony, a resident of Virginia, is striking a chord with fans over greed and inequality. The song's lyrics capture the frustrations and anguish of the working class, vehemently opposing the avarice of wealthy individuals. CONTINUE READING