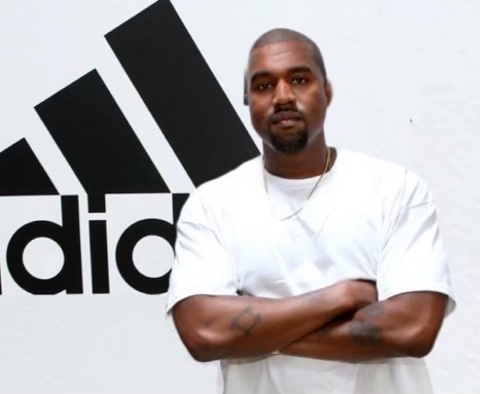 With Adidas, CAA, Gap Gone – pressure mounts on Universal Music Group to Drop Kanye West from Label. The man behind Kanye's boycott is CEO Ari Emanuel today who called on companies doing business with Kanye West to end their relationships.
Emanuel wrote, "Those who continue to do business with West are giving his misguided hate an audience. There should be no tolerance anywhere for West's anti-Semitism," Emanuel wrote in a Financial Times piece. "This is a moment in history where the stakes are high and being open about our values, and living them, is essential. Silence and inaction are not an option."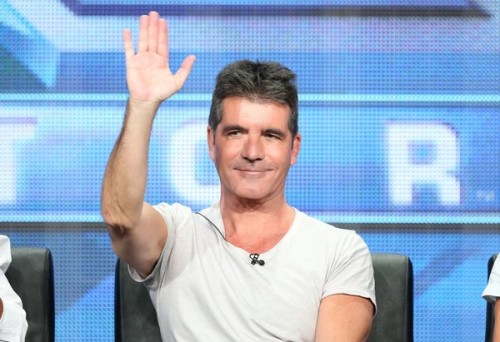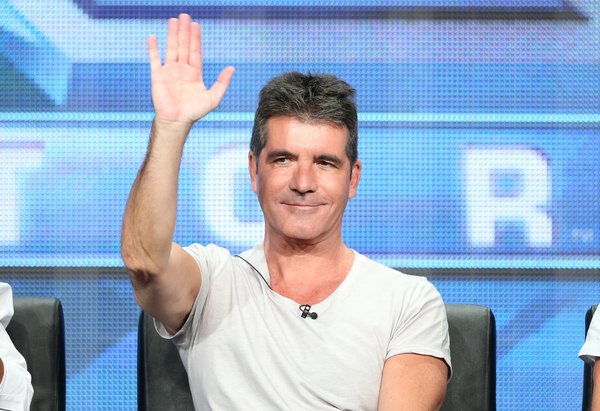 Simon Cowell says his project pairing some of music's biggest songwriters and producers with social media creatives may be the industry's "missing link".
The music tycoon said unestablished artists don't have access to industry heavyweights.
His hit finding project, StemDrop, exposes TikTok creators worldwide access to exclusive music "stems", inviting them to produce their own versions of a brand-new song written by prolific hitmakers.
The project is captained by Swedish hit maker Max Martin and backed by Cowell and Syco Entertainment along with Universal Music Group. The new endeavor invites "a new evolution of musical collaboration, curation and artist discovery".
Cowell said:
"I've always believed that hit songs are probably the most important part of anyone's career, and now there's only a handful of what I call diamond copyrights written every year," he told the PA news agency.
"With everyone trying to get noticed at the moment online, it's so competitive.
"Essentially (with StemDrop), you're going to be co-writing potentially your first single with some of the biggest songwriters in the world."
"It might be the missing link right now, because there are apparently tens of thousands of new songs being uploaded every day.
In the real world, no-one really has a chance of getting in the studio with a team like this unless you've had about 10 hit records.
"But this is kind of giving people that opportunity."
Cowell said he is keen that StemDrop will not be "treated as a competition", the likes of which he has built his career on, but that the process will be similar to a series of auditions.
"It's almost like the whole world's auditioning right now," he told PA.
"So many people are passionate about having music careers.
"That's what I love about what TikTok has done – it's enabled people to get in front of a record label where they normally wouldn't.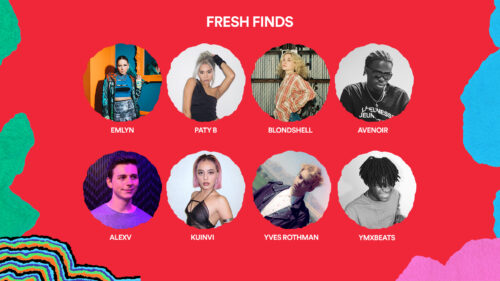 Since 2016, Fresh Finds has playlisted over 40,000 artists and—in 2022 alone—has playlisted over 13,000 artists. Over the last year, Fresh Finds was responsible for over 108M user discoveries of artists. Artists who blew up through the program include CLAIRO, Amine, Omar Apollo, Pink Sweat$, JAWNY, Surfaces, Kota The Friend, Remi Wolf and many more.
Today, Spotify released a new set of Spotify Singles from our latest class of Fresh Finds artists:
emlyn – an emerging Alternative Pop singer/songwriter. She was named one of Spotify's best new artists in their "Fresh Finds 2021" list, featured on the cover of the SALT playlist 3x, and has had tracks placed in countless other playlists including many New Music Friday's around the world.
Avenoir – Canadian singer, songwriter, and producer Avenoir is making noise in the underground R&B space. A blend of nostalgic drums from the early 90's accompanied with neo-soul melodies and a sensous tone help describe his ever-evolving sound.
Paty B – Patricia Blyde a/k/a "Paty B" was born in Miami and raised in Lecheria, Venezuela. Paty B was musically influenced by her Venezuelan-Dutch father, a jazz musician, producer, pianist, and arranger who founded and built a music academy named "Blue House". At the age of 15, she graduated as a professional classical ballet dancer. With her parents seeking better opportunities for her music career, she moved to Miami and upon graduating from high school she auditioned and received a scholarship to attend Berklee College of Music.
Blondshell – Blondshell is the angriest, clearest, and most vulnerable side of LA-based singer/songwriter Sabrina Teitelbaum. She quickly learned to tell her own stories through songwriting and found relief in confessional lyricism – equal parts devastating and droll, sexy and tempestuous, yet always deeply relatable.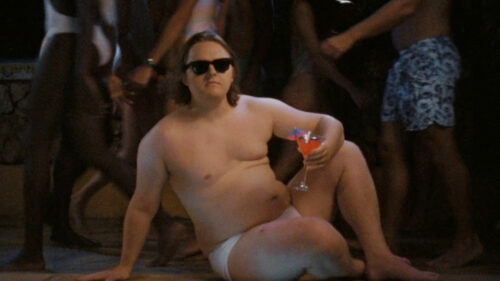 Singer-songwriter Lewis Capaldi has dropped the official video for the track Forget Me. The self-described chubby Scottish popstar shot the clip at Pikes Hotel in Ibiza with director Louis Bhose. The famous hotel was the setting for the 1983 WHAM! video "Club Tropicana." With "Forget Me," Lewis and Louis set out to duplicate the iconic clip, shot for shot. Watch the "Forget Me" here.
"'Forget Me' is a song that's so dear to my heart and I definitely feel like it's my best tune yet," says Lewis Capaldi. "It's about a break up I went through where after a year, the only real contact I had with my ex was seeing her 'post-me' life play out on her Instagram. I was at a point where I was feeling pretty miserable and she seemed like she was moving on and having the best time, thriving, and I hated it. It seemed unfair to me that she appeared happy while I was hurting, and I was fearful she might have forgotten about me completely, so I wrote a song about it."
"You hear a sad song and you expect a sad video. There's catharsis in that. But to go in the other direction completely felt more in line with the Lewis that walked onstage at Glastonbury in full Noel Gallagher getup," says director Louis Bhose, who also shot the video for Capaldi's "Grace".
"The performance is classic Capaldi: 'yeah, no bother, just singing this song with a cocktail in my hand. I'm fine, not thinking about my ex, here at Club Tropicana.'"
Of course Capaldi's mother loves the track adding "It's not the best song I've ever heard, but I do like it."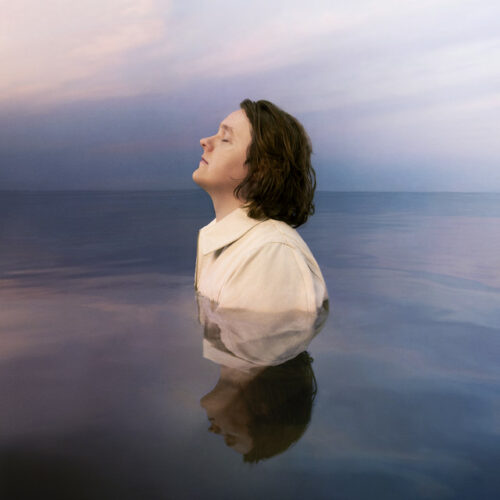 Lewis Capaldi who took a hiatus for 3 years after blowing up with only two single releases is back with a new song called Forget Me. The new pop track sounds like a 2007 pop rock track sung by American Idol's Chris Daughtry. The song was written with Michael Pollack who writes for Katy Perry, Backstreet Boys, and Kelly Clarkson. If you're looking for depressing ballad, you won't find it here. You'll get common, a slick radio pop production.
Lewis says "a wee bit more upbeat than my previous numbers, mostly because after touring the world, I noticed that my lesser known slower tracks were making some of the crowds look like they were about to fall asleep out of sheer boredom. However, this new one is sad AND fast, much like my love making. Not to worry, I've still got plenty of depressing ballads up my sleeve."
"'Forget Me' is a song that's so dear to my heart, and I definitely feel like it's my best tune yet," Capaldi shared in a statement. "It's about a break-up I went through where after a year, the only real contact I had with my ex was seeing her 'post-me' life play out on her Instagram.
"I was at a point where I was feeling pretty miserable, and she seemed like she was moving on and having the best time, thriving, and I hated it. It seemed unfair to me that she appeared happy while I was hurting, and I was fearful she might have forgotten about me completely, so I wrote a song about it."