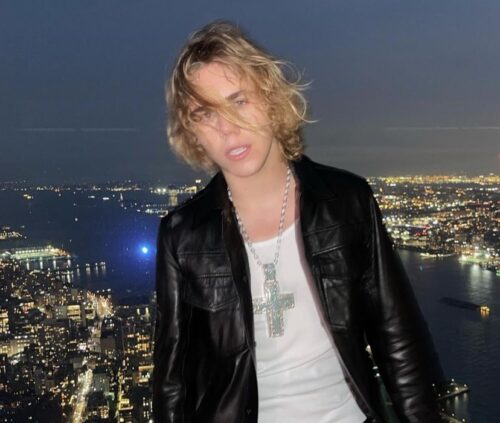 The Kid LAROI has been quietly switching management teams. The Kid was originally with Juice WRLD's label Grade A Productions. He left Grad A for Scooter Bruan when his single Without You was reaching the height of success at top 40 radio.
Reportedly, The Kid LAROI received a DM from Bieber wanting to collaborate. That's when he started working him. Ironically, The Kid had no idea how Justin heard of him.
"I actually never asked him how he found my s***. He just DM'd me one day on Instagram and was just like, 'You got the sauce', and I responded back and was like, 'Yo, what's up? I'm a big fan'. He liked my message and that was it from there.
"Two months later he DM'd me again and was like, 'Hey, what's your number? I think I have the right song for us. Let me send it to you.' He sent ['Unstable'] to me and I was like, 'This s***'s crazy', went [and] wrote the verse, sent it back, and that was that."
After a successful radio run with his single Stay featuring Bieber, The Kid left Scooter Braun to join Adam Leber who reps Lil Nas X.
Did The Kid get a DM from Lil Nas X?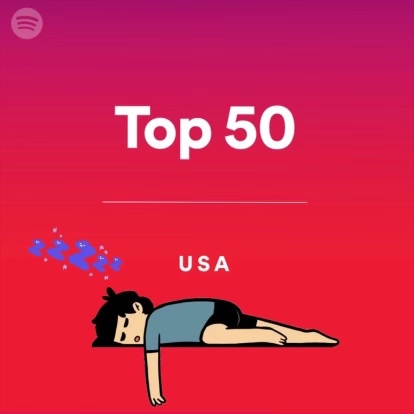 Older music makes up 70% of streams. That means new artists need to up the standard. Lift the bar.
I don't want to poo poo new artists. I can rattle off a slew of new artists that I enjoy. I'm just looking at the incredible low number that "brand new artists" make up 15% of the overall streams.
If the goal is to go Tiktok viral with a two minute banger, and get a $5 million advance from a label, then bravo!
Just note that a legitimate touring artist can generate $5 million in 5 shows.
With only a few exceptions, the Spotify top 50 is bland and boring. And most people who love music, want new music. I don't want the the best songs of the decade on repeat. Don't tell me I'm not looking hard enough, I look all day.
The Kid LAROI is great. He came out like a star and is now set for life. The End Of The World Tour sold 35,000 tickets in just 24 hours. But the rest? Meh. Social platforms gave the rise to self worship, but TikTok is social media on steroids that brainwashed musicians who now want overnight fame with a 15 second clip.
Make me believe again. Raise the stakes.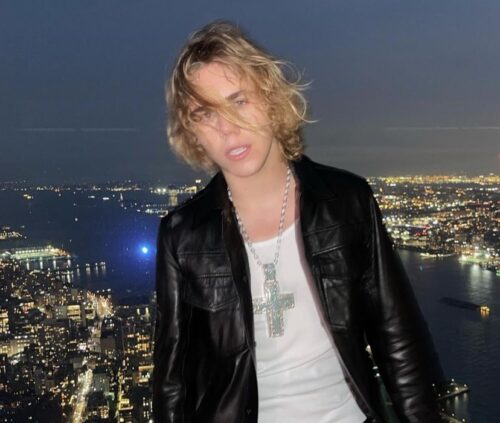 Go Get It Kid
The hottest new artist in the industry, The Kid LAROI has sold out his North American Tour very quickly.
The End Of The World Tour sold 35,000 tickets in just 24 hours.
"I am beyond excited to share this experience with you all," The Kid Laroi said. "It's always been a dream of mine to headline a global tour. I cannot wait to see my fans all around the world and give them something that they won't ever forget. It's been a long time coming."
The tour launches January 29, 2022 in Phoenix, Arizona. The tour will stop in major markets like Los Angeles, Houston, Detroit, New York, Philadelphia, and Miami. It will end in Atlanta.
The Kid gets a 2 week break for the start of the international leg of the tour which starts on March 28, 2022 in Copenhagen, and ends June 11th in Auckland, Australia.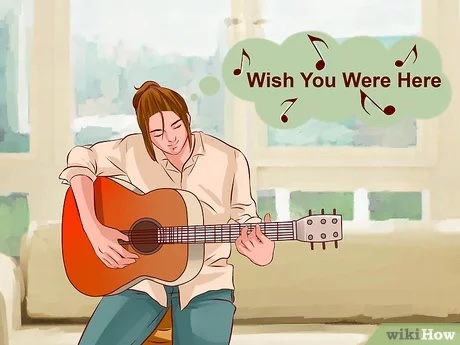 Merck Mercuriadis, Hipgnosis Songs founder and former Guns N' Roses manager asks a simple question. Why are songwriters the lowest paid in the business?
Whoever built the music business, built it backwards. Willy Wonka's Chocolate Factory is more sustainable for its chocolate workers. Santa's elves are paid more than songwriters.
Mercuriadis notes: "In almost every other vocation in the world – and even in every other aspect of the entertainment business – the equivalent person to the songwriter would be amongst the highest paid… not the worst. How can this not be the case in music?"
Read his full open letter below
CONTINUE READING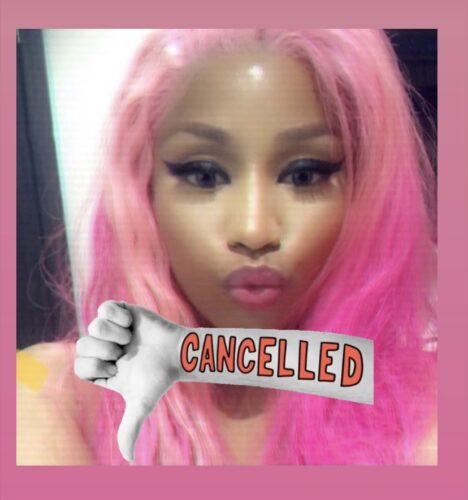 Nicki Minaj compares U.S. cancel culture to Communist China.
Nicki Minaj came out skeptical of Pfizer's vaccine and the media pounced on her. The rapper and CNN's Joy Reid got into a pissing match. Late night comedians (I say that loosely) also joined in the attacks.
While she was fending off her critics, Minaj insists she has a right to question government authority when it comes to mandates and science.
"You should be able to question about anything you're putting inside your body" says Minaj.
She said women scrutinize unobjectionable items like cosmetics and beauty products including wig glue.
"But you can't innocently ask question about something going in your body?" says Minaj. "I remember going to China and they were telling us you cannot speak out against the people in power there, and I remember all of us thinking, oh, ok, we understand and we respect the laws here and that it's so different from where we live."
Nicki warns that cancel culture has poisoned the U.S.
"But don't y'all see what's FN happening?" she said. "Don't y'all see that we are living now in that time, where people will turn their back on you for not agreeing? People will isolate you if you simply speak and ask a question."