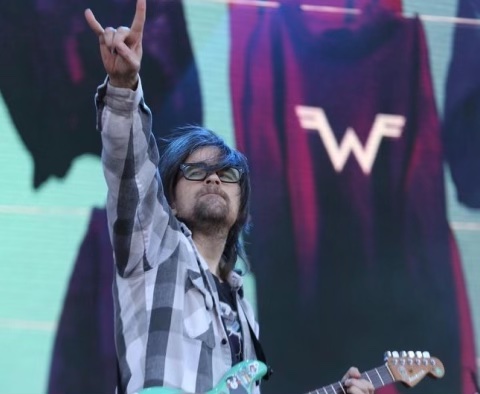 Say it ain't it so!
Weezer cancelled their 2022 Broadway residency due to lackluster sales.
Weezer frontman Rivers Cuomo posted on the Weezer's official page and confirmed the cancellations.
"I just learned that our Broadway shows have been cancelled (due to low ticket sales and unbelievably high expenses.)," he wrote (via Pitchfork). "I'm very sorry to be telling you this now after we've already invested so much time, thought, and emotion."
"Extra apologies to those of you who cleared schedules and made travel plans to be with us. Thanks to @Broadway Producer for all your hard work and great ideas. I loved where we were going and I hope we can find a way to resurrect our vision."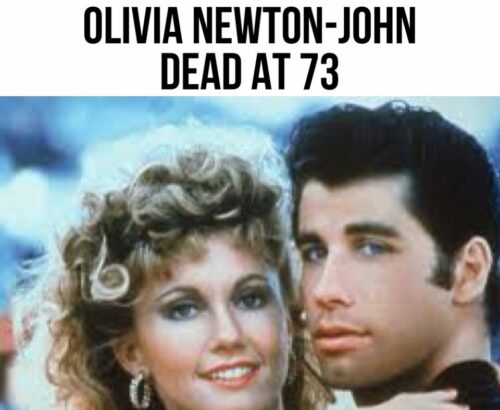 Olivia Newton-John has passed at 73 from cancer. Upon her passing she immediately made headlines around the world.
Her Grease co-star John Travolta said she "made all of our lives so much better" while its director said: "What you see is what you get with her."
The British-born Australian singer and actress was known for playing Sandy in Grease, one of the most successful film musicals ever made. She died peacefully at her California ranch surrounded by family and friends.
An actress and musician, Newton-John achieved commercial success as a country singer and sold millions of records globally.
Grease was the biggest box-office hit of 1978, and gave Newton-John three huge hit singles, including You're The One That I Want and Summer Nights, both performed with co-star John Travolta.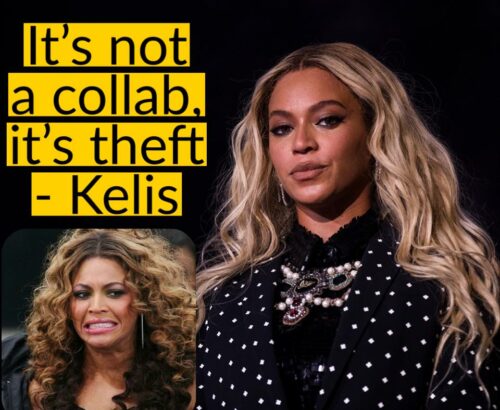 Beyoncé removes the "unapproved" usage of Kelis's 'Milkshake' from her new song 'Energy' after criticism
"My mind is blown too because the level of disrespect and utter ignorance of all 3 parties involved is astounding," she added. "Nothing is ever as it seems, some of the people in this business have no soul or integrity, and they have everyone fooled."
Kelis also said, "It's beyond this song at this point," she wrote in an Instagram caption. "There are bullies and secrets and gangsters in this industry that smile and get away with it until someone says enough is enough. So, I'm saying it today. I'm coming for what's mine and I want reparations."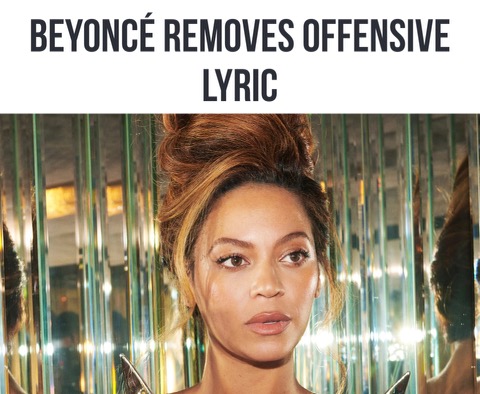 Beyoncé is removing a lyric from her new song "Heated" following criticism from disability advocates and users on social media. "Spazzin' on that ass, spazz on that ass".
The track, which appears on her seventh studio album, "Renaissance," was called out for being "ableist" for the singer's use of the word "spaz."
The term "spastic" is often used in the medical field when referring to someone with cerebral palsy, a disability that makes it difficult for someone to control their muscles.
"Beyoncé's commitment to storytelling musically and visually is unparalleled, as is her power to have the world paying attention to the narratives, struggles and nuanced lived experience of being a Black woman," the author of the article, Hannah Diviney, wrote.
"But that doesn't excuse her use of ableist language – language that gets used and ignored all too often. Language you can be sure I will never ignore, no matter who it comes from or what the circumstances are."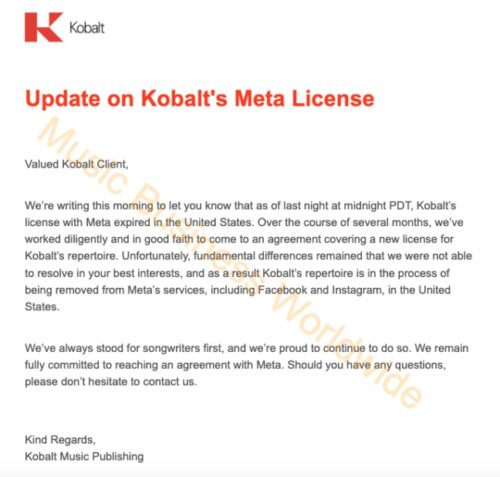 Kobalt Music Publishing is pulling its near 700,000 songs off from Facebook and Instagram according to MBW.
According to a memo, Kobalt's licensing deal with Facebook and Instagram has expired – and a new agreement wasn't reached between the two parties.
"Unfortunately, fundamental differences remained that we were not able to resolve in your best interests, and as a result Kobalt's repertoire is in the process of being removed from Meta's services, including Facebook and Instagram, in the United States."
"We've always stood for songwriters first, and we're proud to continue to do so. We remain fully committed to reaching an agreement with Meta."