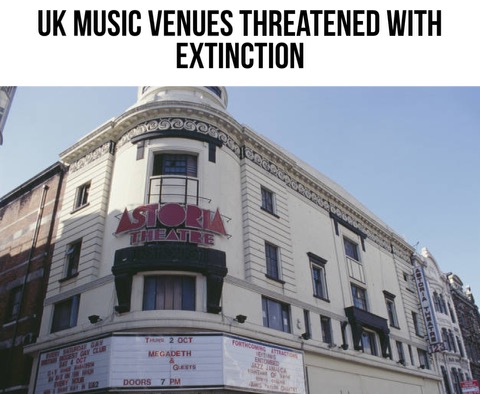 UK music venues are threatened with permanent closure because skyrocketing energy prices are expected to quadruple .
You've got all the sound, the stage, the lighting. It literally is all about electricity. Without electricity, there's nothing.
The pandemic, the cost of living, the Russia/ Ukrainian energy crisis could spell the end of the UK's live music scene as we know it.
"Without action from the government, we are now modelling that this will close more venues than the pandemic," he argued. "We don't see any other outcome." says Music Venue Trust CEO Mark Davyd
"It feels weird to say it, but unlike during COVID when you could go, 'OK, we need to raise some money now because in a year's time the venues will be open', we can't do that now because they'll have to pay another electricity bill next year and the year after that, obviously. I can't see any end to this unless venues put their prices up."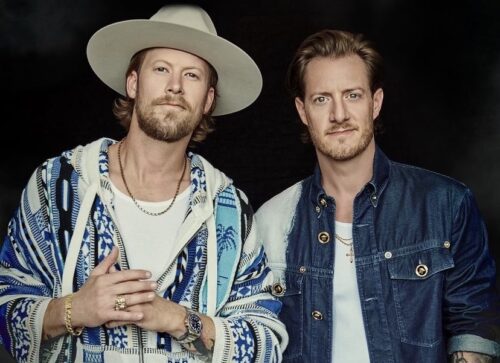 Country duo Florida Georgia Line wrapped up their last show as a duo at the Minnesota State Fair on Thursday on August 31st.
What drove the long standing duo apart? Possibly politics, and if was something else, politics still played a likely role.
Rumors have followed Florida Georgia Line since 2020 after the duo had a disagreement.
Hubbard had been an outspoken critic of Trump, and his wife, Hayley, posted her support of VP Kamala Harris, while Kelley hinted supported the outgoing president. Hubbard and his wife unfollowed Kelley on Instagram. Hubbard confirmed that he didn't want to see Kelley's posts about Trump.
"I unfollowed BK for a few days while we were in the middle of this election and everything going on," Hubbard said in 2020. "And I even called him and told him, I said, 'Hey buddy, I love you. And I love you a lot more in real life than on your Stories right now. That's why I'm unfollowing you. Nothing personal. I still love you. You're still my brother.'"
Hubbard did say Kelley wanted to go solo, and there is "no bad blood between the two of them." Hubbard said they "might revisit getting the duo back together 10 to 15 years down the line." He said they would not reunite before then, "even if they were offered $1 million to play a wedding."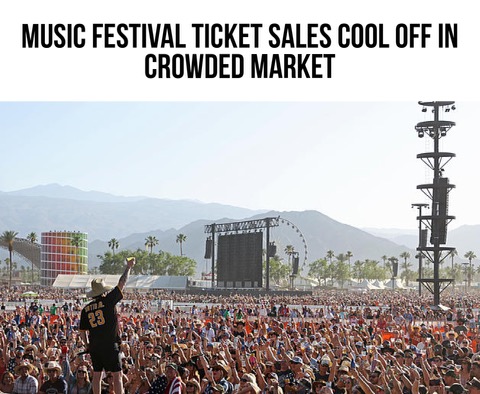 Music Festivals ticket sales have declined. Inflation, labor shortages, supply issues, an economic downturn, and an overcrowded market are to blame.
"We had extraordinarily good events in 2021," said Melissa Ormond, chief operating officer of festivals for AEG Presents and Goldenvoice, which promote dozens of festivals including Coachella and Stagecoach. "As more and more tours felt comfortable hitting the road, it just got to be just a lot of artists out there."
"There's an oversaturation of events," he said, pointing out that audience numbers have dropped on a per-event basis despite overall ticket sales being up. "There are less people buying festival tickets. The industry is asking fewer people to buy more tickets." said Max Frieser, vice president at Infamous
In the future, festival organizers say, it is important to have a focused event. "The multigenre festivals, with rare exceptions, are not working," Ms. Ormond said.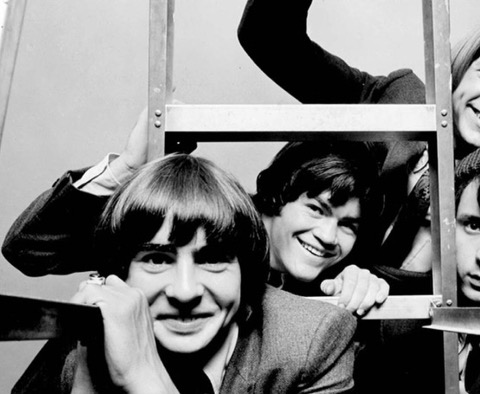 The Monkees' Micky Dolenz sued the Justice Department to try to get files the FBI compiled on the rock band while they protested the Vietnam War in their 1960s.
The 77-year-old singer, the sole surviving member of band filed the lawsuit in Washington, DC, federal court after he failed to obtain the records via the Freedom of Information Act.
The FBI was following The Monkees when they went on tour in 1967. The FBI was on the lookout for "subliminal messages" on the screen behind the band, including images of the Vietnam war, riots on the Berkley campus and in Selma, Alabama, and other "left wing intervention of a political nature," according to TMZ
The suit was filed on Dolenz's behalf by lawyer Mark Zaid, who is a pro in Freedom of Information Act litigation.
Zaid said that "The Monkees reflected, especially in their later years … a counterculture from what institutional authority was at the time. And [J. Edgar] Hoover's FBI, in the Sixties in particular, was infamous for monitoring the counterculture, whether they committed unlawful actions or not."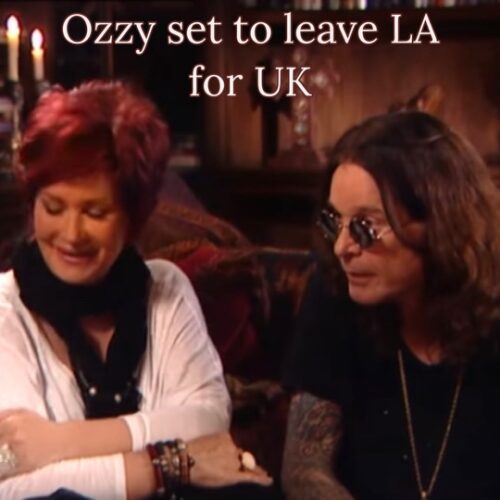 Ozzy will move back to the UK along with his wife Sharon citing he doesn't want to die in America.
Sharon says, "It's just time. America has changed so drastically. It isn't the United States of America at all. Nothing's united about it. It's a very weird place to live right now."
Ozzy said:
"Everything's f**king ridiculous there. I'm fed up with people getting killed every day," the 73-year-old continued. "God knows how many people have been shot in school shootings. And there was that mass shooting in Vegas at that concert… It's f**king crazy."
Ozzy added, "And I don't want to die in America. I don't want to be buried in f**king Forest Lawn," referencing the California cemetery favoured by celebrities.
Sharon and Ozzy are scheduled to move back to their home country in February 2023.