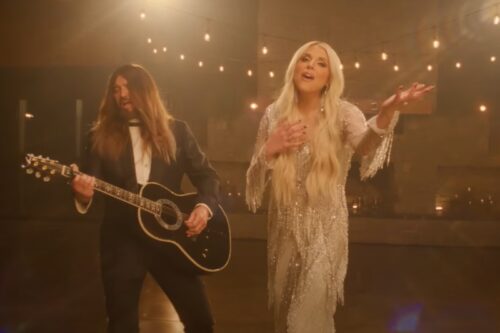 Billy Ray Cyrus and FIREROSE released their new single, the love ballad "Plans." The song was penned by Oscar winner Diane Warren, and it was produced by Justin Morgan. It was released via Damon Elliott's record label, Kind Music Group.
"Firerose is one of the best lyricists I know and actually takes great pride in only recording songs that she has written," Cyrus shares. "So when she came to me one day so excited about a song she'd just received from another songwriter, needless to say, I was quite surprised. Then I heard the name of the writer and she played me the demo, and I realized her exuberance was justified. 'Plans' by Diane Warren – legendary songwriter. When Firerose and I collaborate in our diverse musical styles, it makes a unique blend of pop-country. They say the rest is history, but in this case… it's the future."
"Billy Ray Cyrus and Firerose have made a beautiful record that I have a feeling we will be hearing at weddings for years to come," Warren shared in a press release.