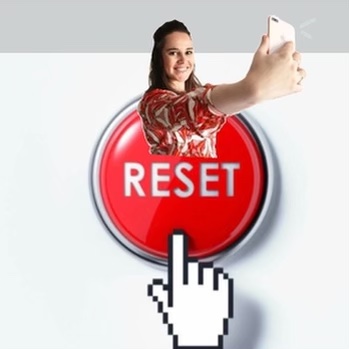 Let's face it. We are living through a cultural change in America, a counter culture, and a cultural reset.
Years ago when I started this blog, people around me warned that big tech would turn into a monster. A behemoth ready to devour anything in its path. In 2010, artists demonized the major music labels, but big tech makes the major look like choir boys.
I could gather thousands of artists giving the finger to the music men in suits pulling the strings. Today, I can't fill a room artists willing to protest against the 4 horsemen – Amazon, Apple, Facebook, and Google. They're too afraid. The biggest entertainers aren't leaders, they're followers. They're parrots and puppets of big tech. They don't stand for anything. For when they are told to sit, they sit. I won't get into names, because I'll get hate messages. You've lost all credibility, if you're looking to barge the White House and snap a photo with a public official.
Elon Musk is a leader and doesn't bow to the winds of change. When Coachella cancelled, Musk mocked the event. He pointed out that corporate sponsorship killed the vibe. A car salesman made more noise than the performers.
Today it's all about the money. Eddie Vedder protesting Ticketmaster is a bygone.
The ones who changes their behaviour in front of the people in authority can't be trusted. They have no spine. Their soul is for sale.
We are in a new season. A new generation sees things differently. It's not just about making fans through music and makeup. They want to listen to artists that share their belief and value system. If they like your music, but not your belief, they'll drop you.
A new generation has a better understanding of 'influencer culture'. These fictional social media characters will post anything that generates money while manipulating the audience. Heck, they'll fake mental illness just to climb the social ladder.
And here comes the shift. People aren't looking at the influencer or celebrity (I say this loosely) as they once did. What they appear online is not who they are in real life. I can't tell you how many teens I meet that will no longer listen to an artist or follow an influencer because they don't align with their values.
After years of success, The Ellen Show collapsed after staffers came out detailing toxic environment. She built a career on being nice and cracking funnies, but people want shared values. Top tier laughs, pranks, and bloopers couldn't save the show. The audience wanted authenticity.
Today, who you are when the camera is off, is more crucial than how you act when the camera is on. Don't believe me? Ask Ellen. Hollywood was built on illusion and 'access denied'. Today, people have access.
If your strategy is to coast, straddling the middle and act like nothing is going on, well, then the laugh is on you. People want follow those who risk their reputation, those that speak the truth and live the truth.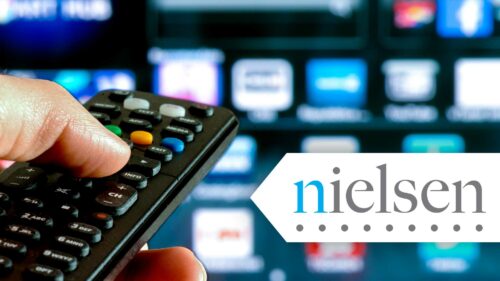 In a fall from grace ending, Nielsen was suspended by an oversight group for falsifying the numbers of the 2020 Covid TV usage declines.
Neilsen, the once go-to TV ratings service has lost its accreditation from the Media Ratings Council. The company that once had stranglehold on TV measurement is coming to an end. Nielsen was caught in undercounting national TV household viewership during the pandemic.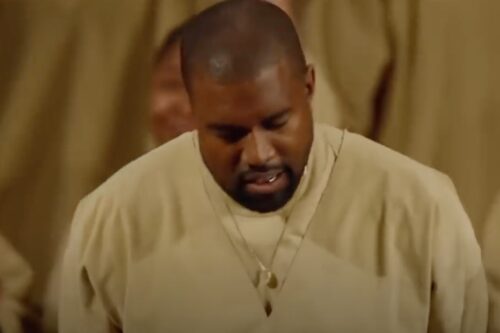 When Kayne wants attention he gets it. From hanging out with cancelled villains like Marilyn Manson and DaBaby to running for president.
Kim Kardashian, the queen of social media, thought she was the boss and in control. As crafty as the Kardashian's are, they can't drum up the attention like Kanye and con't control him. Plus, like the Kardashians, everyone is selling perfume and cosmetics.
Oh, did you hear? Kanye filed court documents to formally change his name to Ye.
Unconcerned as to the outcome, Kanye delivers show stopping antics.
Kanye made ruling class nervous last year. Don't let them fool you. They were intimidated. The political parties thought he could split a vote, and make an impact in elections. They sent the pit bulls after him. They had the media call him a lunatic suffering from psychosis.
Kim couldn't take the heat. She wanted out. Promoting eyeliner is an easier gig than supporting Kanye fighting Goliath.
And unless you're living under a rock, you know that Kanye released a new album Donda. Although it was released by Universal without his approval, it's breaking the internet. The manipulated charts and algorithms can't stop Kanye garnering 60 million streams in 24 hours. The media that turned on Kanye is calling him a genius again.
Kanye can't be cancelled.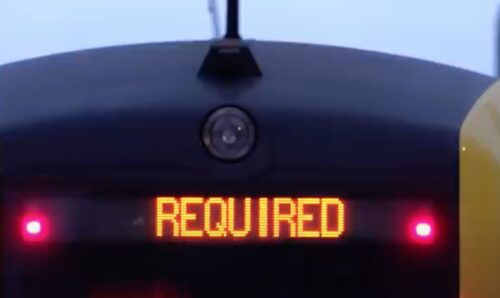 The mandate debate is heated and has become an emotional battle ground within the artist community.
Dee Snider has a message to the unvaccinated. Your chance of making me sick is an invasion of my privacy, so f**k you.
While Eric Clapton sings "This has gotta stop" (referring to mandates and lockdowns) Joe Rogan says he won't force fans to get vaxed, and offered a refund for a NYC show.
Neil Young who has a worth of $200 million called music festivals super spreader events and says "Live Nation, AEG, and the other big promoters could shut this down," "if they could just forget about making money for a while"
Chart topping Christian artist Danny Gokey went on Twitter and said "I'm not an anti vaxxer. I myself, my kids and my wife have been vaxxed. But I am ANTI-MANDATE. If you want to get the vaccine you should be able to do it."
While some artists are calling for mandates, others are not. What could go wrong with mandates? A decimated touring industry. It's been estimated that tickets would decline by 30%. Working musicians in NY or LA who refuse to get vaccinated are out of jobs.
According to artist managers, this has become nightmare. The discussion around covid and mandate measures has ripped bands apart as each member has a different opinion on public health policy. The Offspring drummer was kicked off their tour after refusing the covid vaccine.
I get calls from road crew, the ones who travel with the act on tour. They say it's a disaster. It's not just state laws, but acts coming to town also have their own rules. This particular act had designated areas for those who were vaxxed and unvaxxed. Apparently some people in the crew couldn't produce a vaccine card and were banned from entering the catering room. Instead, food was delivered to them in another room. There is also a shortage of workers which forces other crew members to work double shifts with no breaks in between.
Since covid was first detected in the USA, it's been 18 months, nearly 2 years since the madness begun, and the chaos resumes.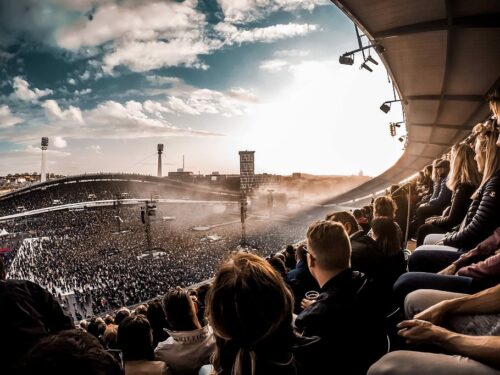 Could shows be off the table in 2022? I wouldn't count it out. A string of artists cancelled their tours in the fall of 2021. Fauci now said he doesn't see any type of normalcy until the Spring of 2022, at the earliest. Artists and managers are frustrated, because there is more uncertainty now than ever. At least last fall, the hopes of touring the Spring seemed plausible and it was. Now, nobody knows where this going. It's a cruel summer.
The artist on the road now have full understanding that the wheels could fall off at any moment.
We all thought the vaccines were going to buy us out of this mess, but Israel with a highest vaccination rate also has the highest covid surge. A booster is on its way. Who knows if the latest booster will settle the score. Maybe an annual booster because the virus changes so rapidly.
And what about the debate around vaccine reports? No doubt it will harm business. I wouldn't be surprised if concerts saw a 40% reduction in ticket sales. It's risky business when you mix a weary population, and many who've been struggling for work 18 months with new laws like vaccine passports.
We want to keep people safe without destroying entertainment with all the restrictions.
Hard question, tough answers.