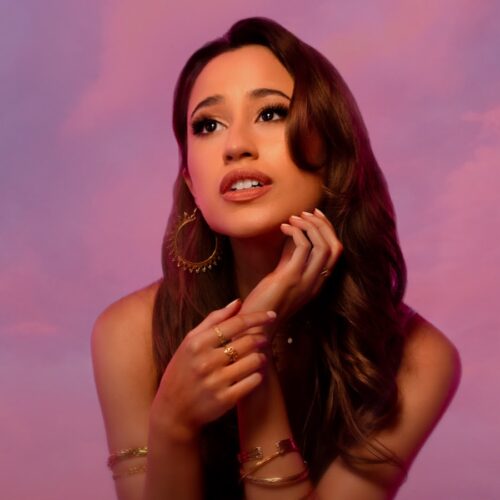 Zenia Marshall drops the impressive track Prove Me Wrong. You'll love if you like Ariana grande, Taylor Swift, and Hailee Steinfeld.
The Canadian indie pop artist is also film/tv actress known for her works as one of the leads of the "Date My Dad" TV series alongside "7th Heaven's" Barry Watson & Hollywood legend Raquel Welch, the movie "Summer of Dreams" supporting lead to and singing alongside 80s pop princess, Debbie Gibson, and as a recurring guest star on CW's Supernatural.
Zenia is a stage vet having sung and toured worldwide in her mom's Tina Turner Tribute show since the age of 13 and has since headlined in numerous musical runs, cover bands, theatre act shows, and as an Ariana Grande tribute artist herself.
She co-produces each song to explore a lush dreamy landscape of vocals, guitars, and synths creating an abstract ethereal blend of dark tinged alternative indie pop.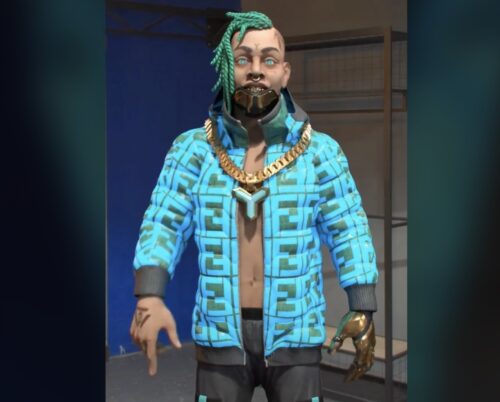 Virtual Rapper FN Meka got dropped by his label Capitol Records after a backlash around stereotyping and appropriation.
Capitol Records offered an apology to the black community.
The official statement:
"CMG has severed ties with the FN Meka project, effective immediately. We offer our deepest apologies to the Black community for our insensitivity in signing this project without asking enough questions about equity and the creative process behind it".
Capitol Records infuriated the black community with the signing of the virtual rapper.
The statement from "Industry Blackout"
"While we applaud innovation in tech that connects listeners to music and enhances the experience, we find fault in the lack of awareness in how offensive this caricature is. It is a direct insult to the Black community and our culture. An amalgamation of gross stereotypes, appropriative mannerisms that derive from Black artists, complete with slurs infused in lyrics.
"This digital effigy is a careless abomination and disrespectful to real people who face real consequences in real life. For example, Gunna, a Black artist who is featured on a song with FN Meka, is currently incarcerated for rapping the same type of lyrics this robot mimics. The difference is, your artificial rapper will not be subject to federal charges for such."
The Industry Blackout continued to blast Capitol Records:
"For your company to approve this shows a serious lack of diversity and resounding amount of tone deaf leadership, this is simply unacceptable and will not be tolerated.
"We demand this partnership be terminated, a formal public apology be issued, FN Meka removed from all platforms. Furthermore, all monies spent by Capitol Records and Factory New for this project will be allocated to charitable organizations that directly support Black youth in the arts, as well as marketing budgets for Black artists signed to Capitol Records. We look forward to your response and compliance."
Capitol immediately dropped the virtual rapper following the official statement from Industry Blackout.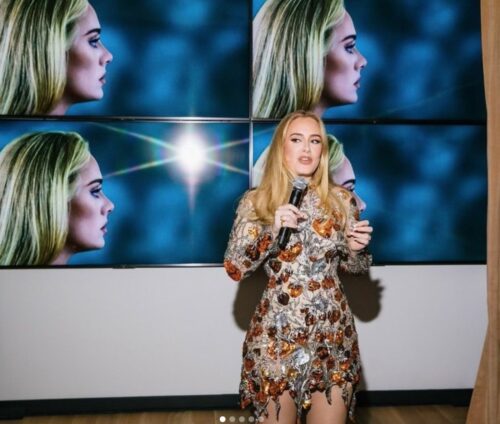 Adele said the Vegas Shows had no soul and cancelling the residency was the worse moment of her career.
The singer told Elle Magazine: "It was the worst moment in my career, by far. By far. I was so excited about those shows. It was devastating."
She went on to say: "There was just no soul in it. The stage setup wasn't right. It was very disconnected from me and my band, and it lacked intimacy. And maybe I tried too hard to give it those things in such a controlled environment."
"The first couple of months was really, really hard. I was embarrassed. But it actually made my confidence in myself grow, because it was a very brave thing to do. And I don't think many people would have done what I did. I'm very proud of myself for standing by my artistic needs."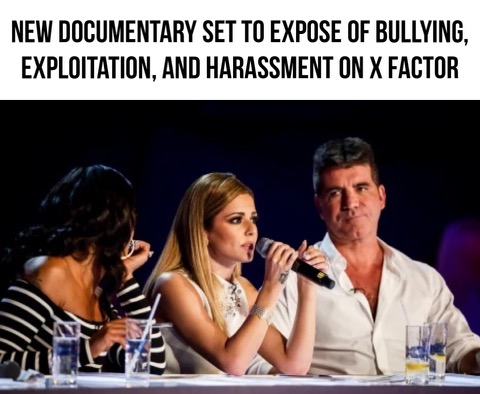 A new documentary will reveal bullying, exploitation, and harassment on ITV's X Factor. Are you really surprised?
Former contestants and Simon Cowell's aides will share stories of behind-the-scenes toxicity on the singing competition show.
'There are some out there who believe they were mistreated by the X Factor machine,' said in insider.
'They are now going to get their chance to have a say. But what is more worrying for Cowell and ITV is that there are some of his former lieutenants who are ready to break their silence on what went on.'
Last April, Katie Waissel claimed that she was sexually assaulted by one of the team on X Factor. She said the assault happened in a luxury hotel in the US, when she met the man to talk about recording work.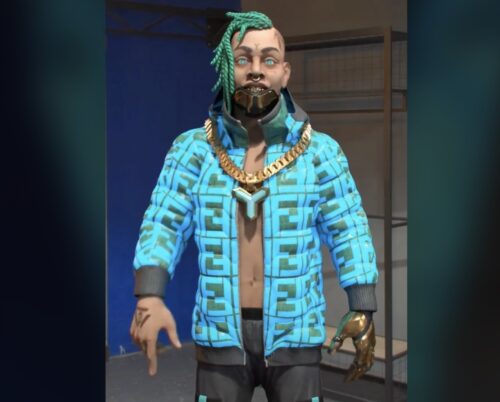 A.I. Robot Rapper named FN Meka signed a record deal Capitol Music Group. The fake avatar has over a billion views on TikTok and is the first of its kind to score a major record deal. The debut major label single, Florida Water was produced by Turbo (Travis Scott, Young Thug, Lil Baby) and executive produced by DJ Holiday (Gucci Mane, Nicki Minaj). The robot rapper made serious sound effects with previous released such as "Speed Demon" and "Moonwalkin". The virtual artist was created by Vydia which only signs virtual artists.