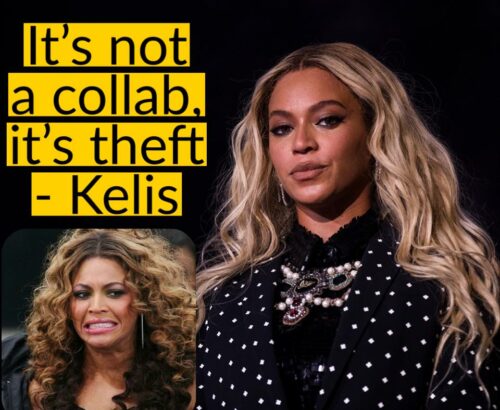 Beyoncé removes the "unapproved" usage of Kelis's 'Milkshake' from her new song 'Energy' after criticism
"My mind is blown too because the level of disrespect and utter ignorance of all 3 parties involved is astounding," she added. "Nothing is ever as it seems, some of the people in this business have no soul or integrity, and they have everyone fooled."
Kelis also said, "It's beyond this song at this point," she wrote in an Instagram caption. "There are bullies and secrets and gangsters in this industry that smile and get away with it until someone says enough is enough. So, I'm saying it today. I'm coming for what's mine and I want reparations."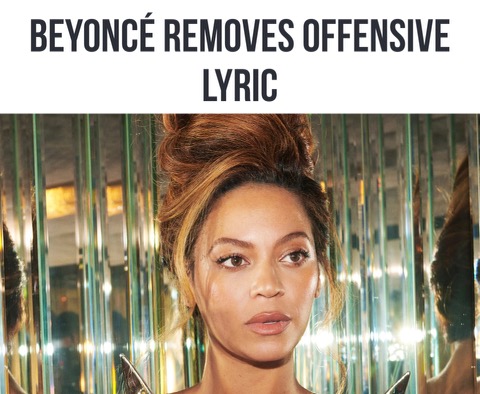 Beyoncé is removing a lyric from her new song "Heated" following criticism from disability advocates and users on social media. "Spazzin' on that ass, spazz on that ass".
The track, which appears on her seventh studio album, "Renaissance," was called out for being "ableist" for the singer's use of the word "spaz."
The term "spastic" is often used in the medical field when referring to someone with cerebral palsy, a disability that makes it difficult for someone to control their muscles.
"Beyoncé's commitment to storytelling musically and visually is unparalleled, as is her power to have the world paying attention to the narratives, struggles and nuanced lived experience of being a Black woman," the author of the article, Hannah Diviney, wrote.
"But that doesn't excuse her use of ableist language – language that gets used and ignored all too often. Language you can be sure I will never ignore, no matter who it comes from or what the circumstances are."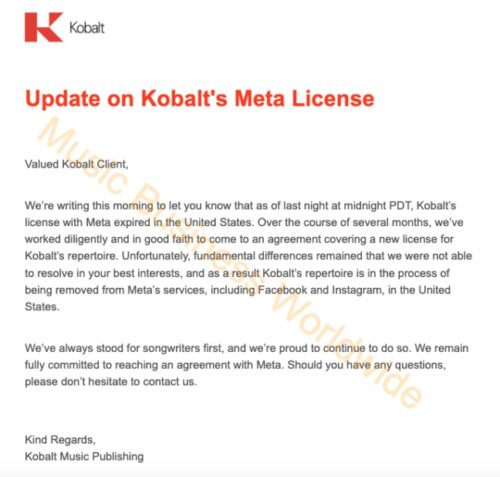 Kobalt Music Publishing is pulling its near 700,000 songs off from Facebook and Instagram according to MBW.
According to a memo, Kobalt's licensing deal with Facebook and Instagram has expired – and a new agreement wasn't reached between the two parties.
"Unfortunately, fundamental differences remained that we were not able to resolve in your best interests, and as a result Kobalt's repertoire is in the process of being removed from Meta's services, including Facebook and Instagram, in the United States."
"We've always stood for songwriters first, and we're proud to continue to do so. We remain fully committed to reaching an agreement with Meta."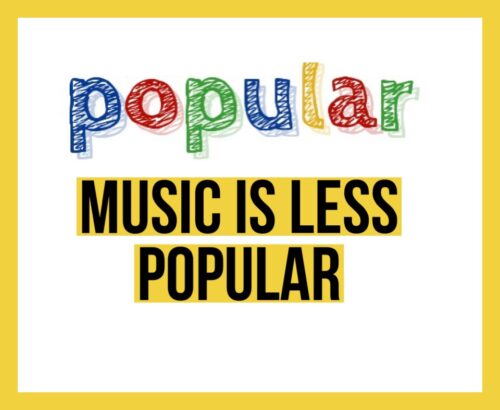 A midyear report was released from Luminate that reports on music industry trends and insights. The findings show that new music is decreasing in popularity while old music is more popular than ever, in other words, catalog' is crushing current music. While the new releases get all the press, it comes to a shock that new songs make up less than 5% of the overall streams.
The answer is why?
Big hits and blockbusters are less frequent. Also, the hits that are massive, don't have the same reach like the hits of yesterday, simply, the big hit isn't that big anymore. Olivia Rodrigo delivered a multi-format blockbuster, but as big as the album was, it wasn't as big as Adele's 21.
The bigger story is old artists trump new artists. The idea that younger folks reject their parents' taste in music is a farce. College students can identify older pop and rock songs as easily as the new stuff and in many instances, they like the older music compared to current tracks. .
What's Next?
People are hoping that some kid somewhere will break all the rules and make things exciting again and just possibly change the world.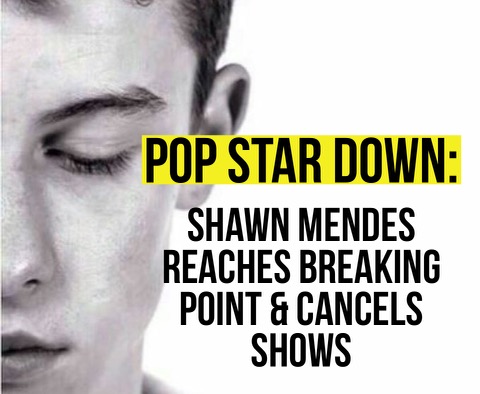 With so many artists cancelling shows , it's hard to keep count. As of last week, Shawn Mendes has pulled out off the road due to mental health concerns.
Mendes posted an update to Twitter that he's canceling the next three weeks of shows citing mental fatigue. That's eleven shows. "I've reached the breaking point," he says.
Mendes was just a kid who idolized Justin Bieber, and like his predecessor, got caught up in the pop machine. Touring got grueling for Mendes who got his start in 2013 after he posted a cover from Justin Bieber's on the social video app Vine which quickly followed a record deal on Island Records.
Mendes spent his 10 year run dabbling in acting, modeling, and music which followed several world tours and high profile celebrity relationships. It's exhausting that quickly leads to burn out.