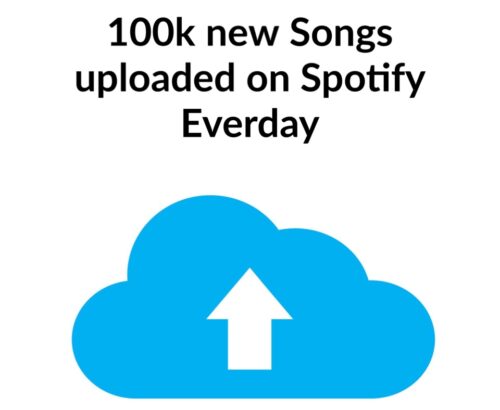 100,000 new tracks are being uploaded to Spotify every day surpassing 60,000 last year.
100,000 new tracks a day, equates to 700,000 per week, 2,800,000.00 per month, and 33.6 million a year. Within the next 10 years, a whopping new 330 Million tracks will be uploaded to streaming services.
Apple's Global Head of Editorial, Rachel Newman, said: "Today, anywhere in the world, in 167 countries and regions on Apple Music, any artist of any description can write and record a song and release it globally. Every day, over 20,000 singers and songwriters are delivering new songs to Apple Music — songs that make our catalog even better than it was the day before."
Universal Music Group CEO Sir Lucian Grainge argued the amount of music being uploaded creates a frustrating experience for the user searching for new music. He also said it was harder to break new artists simply because they are competing with an enormous amount content.