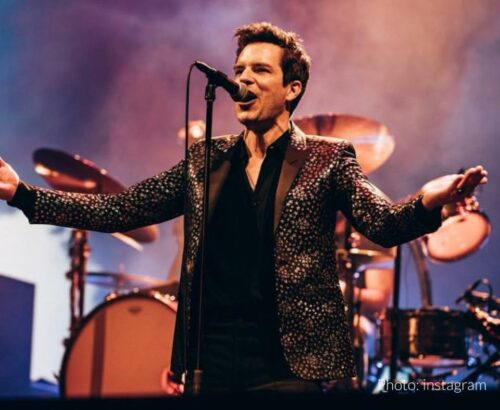 The Killers have issued a public apology for the incident in which they invited a Russian fan to play the drums onstage during their performance in Georgia. In a Facebook post on Tuesday, the American rock band expressed their regret, stating, "To the kind people of Georgia, we want to clarify that causing offense was never our intent." The band explained that involving audience members in drum performances has been a long-standing tradition for them, and they believed the crowd's initial reaction indicated approval for the participant on that particular night.
Furthermore, the band, known for their hit "Mr. Brightside," also addressed a comment made by lead singer Brandon Flowers during the concert. They acknowledged that Flowers' remark, intended to convey a sense of unity among The Killers' audience and fans as "brothers and sisters," could have been misunderstood. The rock band emphasized that their intention was not to upset anyone and extended their apologies. They expressed solidarity with the audience and hoped to make a return visit in the near future.
It's worth noting that Georgia, which has experienced Russian aggression, supports Ukraine in its ongoing conflict.