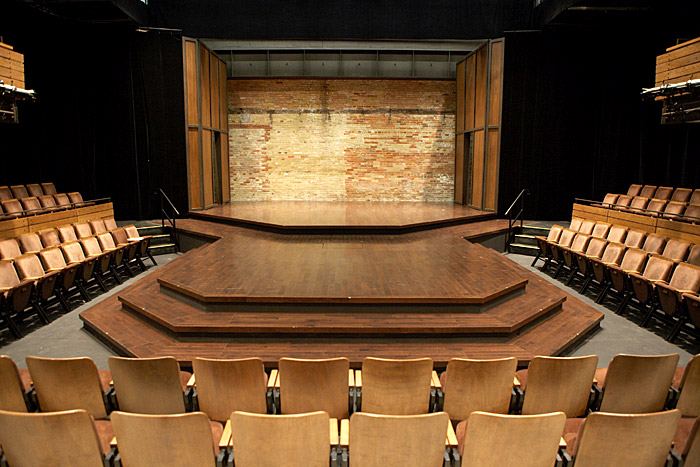 The Ultimate Self-Marketing Checklist for Musicians
The Top 13 Steps to Take Now to Book More Gigs
Being a working artist is pretty similar to owning your own business – except as an artist, you're the CEO, the salesman, and the assistant…not to mention the actual product being sold.
But one of your most important roles is that of marketer. You could have the most earth-shatteringly beautiful voice or play the harp like an actual angel, but if no one knows about you, you won't go far in profiting from your amazing talents.
If you're like most creative people, you'd much rather just focus on your work than trying to brand yourself or hustle your demo. But if you want to eventually be playing venues that are slightly larger than your cousin's bar mitzvah, you need to devote some time and effort to smart self-marketing tactics.
Use these suggestions as a checklist to make sure that you're doing everything you need to be doing to get exposure.
Hone Your Communication Skills
OK, so realize that none of these strategies are going to work unless you can communicate like a pro. So, learn to write great e-mails, make a cold call with confidence and engage a stranger in person. The key for every form of communication is to be authentic, grateful and confident. Gimmicky or arrogant just doesn't work, even if it's a part of your stage persona. No, for real life, it's all about coming across as a real person whose talent and kindness inspires people to help you out
Network with Peers
Wherever you are, get into the music scene there in a serious way. Show up at small shows of other artists in your genre or at venues you'd like to play. Meet and make connections with people who are doing what you do or what you'd like to do. Join musician groups via MeetUp, Facebook and LinkedIn. And check out social media platforms that are devoted exclusively to artists – these have features that the standard social networks don't have and will help you to make more meaningful connections.
Website
You must, I repeat, you must have a website. And please make sure it doesn't look amateurish. These days, your artist site is your calling card and it should be both cool and functional. It doesn't have to be complicated but it needs to include an e-mail sign up, links to your social media pages, samples of your music, upcoming shows and contact information.
Social Media
Using social media like it's your job is not uncool or selling out – it's an extremely useful tool in your self-promotion toolbox. Have active accounts on as many as you can, hustle for new followers and post good content every single day. That doesn't just mean self-promotional stuff – give your followers links and images of other things you know they'll dig. Pro Tip: Sign up for a free Hootsuite account to schedule a whole heap of updates to go out to several of your profiles at once so you don't have to spend time posting every day.
Videos
How many times have you seen some anonymous teenager's bedroom music video go viral? Too many to count. Sure, it might not happen to you…but it might. And make sure to post to other video hosting sites besides YouTube – explore Vimeo, Daily Motion and even Vine.
Blog
Add to the conversation – use your website as a place to express your experiences, thoughts and reviews of music you're listening to. And if you're a decent writer, reach out to other blogs to inquire about guest blogging opportunities. The more exposure, the better.
Swag
No, we're not talking about the swagger in your performance. We're talking about a small branded giveaway you can hand out to fans, club managers and record company reps. It doesn't have to be fancy, it just has to have your name and logo. Consider: a lighter, a keychain, a bottle opener, a can koozie, or really anything that someone will find useful enough to keep and actually use.
Promo Kit
You're going to have to drop a little dough here, but having a high-quality promo kit is worth the investment. Create both a digital and physical kit that includes the following: band/artist bio, music sample, high-quality photo, tour dates, promotional video, website, reviews or interviews, contact info and a branded freebie.
Be the Squeaky Wheel
The old saying goes, "The squeaky wheel gets the oil." In laments terms, that means persistence pays. Contacting a club manager once isn't enough. Don't get a response when you e-mail? Show up, call, write a letter…rinse and repeat until you get a response.
Local Listings
A common mistake is to ignore your city's local music and event listings. Whether these are on a website or in a free paper, get your shows listed in them as often as possible. In bigger cities, this might be a bit more of a challenge, but keep trying. Having your name in established listings lends you legitimacy and will bring more people to your shows.
Podcasts & Internet Radio
OK, so getting play on your city's top radio stations is not going to happen overnight, but there are a staggering amount of internet radio stations looking for cool new tunes to play. And the same goes for music podcasts looking for guests or hot new artists to feature. Reach out to these folks and you could be handsomely rewarded if they have a large following.
Trades
This is where two of the previous tips come together – once you've got a well-established blog that people read as well as lots of connections in your local music scene, you can offer to do an online review trade with another musician like you. They scratch your back by giving you a 5 star write-up and a link to your site and you scratch their back by doing the same. It's a win-win for you both.
Organize Your Contacts
Once you have all of these strategies rolling, your pockets are going to be overflowing with business cards and your head will be spilling over with names. The worst thing you can do at this point is to forget who someone is or lose the contact info of a person who you were lucky to meet in the first place. Every time you meet (virtually or in real life) a great new contact, add them to your online address book and include any relevant notes so you can reference past interactions the next time you contact them.
The best self-marketing musicians know that there is no real limit to the strategies you can use to get your name out there. But use these as a starting point and then use your creativity to try other things that will set you apart and make the musical movers and shakers take notice.
Author Bio: Alex Soare is the founder of Art Rise, a unique art social network designed especially for artists. Alex is also an opera singer and was inspired to start Art Rise because of his desire to better network with peers. Besides opera, his main passion is helping artists to market themselves and find unique pathways to success. To learn more, follow Alex on Google+ and start your own ArtRise profile today!