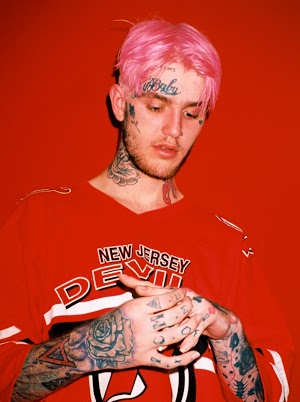 Although Emo Rap has been around for a long time, analysts say the genre had an explosive year. Emo Rap is a subgenre of hip hop that blends lyrical themes of emo music. Emo rap is also called SoundCloud Rap. Who are these SoundCloud rappers? Well they would be Lil Pump, Lil Peep, Lil Xan, Future, Juice WRLD, and Migos.

In fact, it was Jarad "Juice WRLD" Higgins that was Spotify's "breakout artist of the year". But can a Spotify breakout artist compete in the mainstream?

Popular charting rappers like J. Cole, Russ, and Eminem have become dissenters while criticizing the scene as mumble rap.

"Emo rap grew 292 percent in 2018 over last year," wrote Spotify's trends expert Shanon Cook in an email. "According to our data, emo rap's share of listening started increasing in the fall of 2017, but really took off in 2018."
Erika Montes who works at Soundcloud, said that early artists created the genre using influences from Atlanta's Trap scene, emo, punk and beats reminiscent of the 90s.

Critics of the genre claims it glorifies drug use. Drugs like opioids, heroin, and fentanyl have been linked to the scene. But then again, those same drugs were linked to the 90's grunge scene that killed off many rockers.

The emo rap scene appeals to a community who are searching for something real. Will it dominate mainstream? Probably not. SoundCloud rappers are to rebellious for the mainstream. How long will it last? Nobody knows. The emo rock scene that birthed artists like My Chemical Romance and Fallout Boy lasted for 8 years. Many of the emo bands were embraced by top 40 radio. The SoundCloud rappers are probably to edgy to enjoy the same worldwide appeal, but they are big enough to be trolled by Eminem.