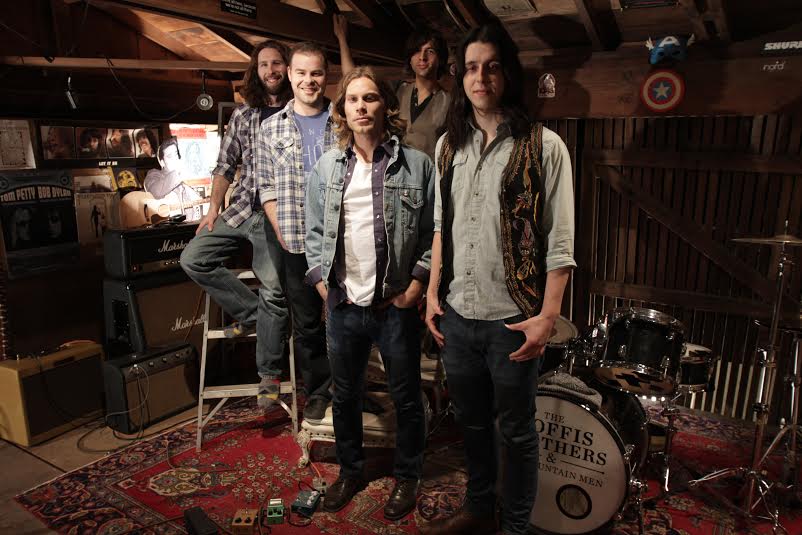 We are brothers. One of whom strums on a guitar, blows on a harmonica and sings, the other also sings, while at the same time banging the living hell out of a keyboard. The former, and younger is Kellen. The latter and the older (if by age only) is Jamie. We met when Kellen was born in 1989 and the years that followed that were unremarkable really, until we started writing some songs down and singing them into micorphones. We are from a small town called Ben Lomond located in the Santa Cruz Mountains. If you ever visit the area, you'll know why we're in such a good mood.
Occasionally, when we're lucky, we are joined on stage by Kyle Poppen (Lead guitar), Mason Hutchinson(Bass) and Henry Chadwick (Drums). We have started calling them "The Mountain Men," and they are fantastic, let me tell you.
When we aren't busy writing love songs, you might find us playing some basketball, listening to some Tom Petty, or enjoying the night life of Santa Cruz and it's surrounding cities. Oh by the way, Kellen plays division 2 soccer at Notre Dame De Namur University in Belmont CA. (What can't he do?) Thanks for stopping by our page.