From UK synth pop to red state alternative rock, we reached out to the 10 artists who are on our playlists, climbing the charts, and shattering instagram. This month: Brooklyn's electro duo Fly By Midnight, UK indie pop Caezar, LA pop act VOILÀ, North Carolina's rock act Lowborn, Nate Head, Cleveland's Recess, South Africa's Leandro, Canada's Krowns, indie sensation Fil Bo Riva, and New Mexico's local radio darling Maiya.
Fly By Midnight are making with waves with the new track You Belong.  Formed by former MTV's Dream Bigger reality star and multi-instrumentalist, Justin Bryte, and producer- songwriter Slavo, the duo has been dropping singles garnering music label interest. Releasing their music via AWAL, the duo just dropped their debut album with the latest single You Belong landing on Spotify's New Music Friday, Apple Music's Breaking Pop & A-List Pop, and Soundcloud's Fresh Pressed.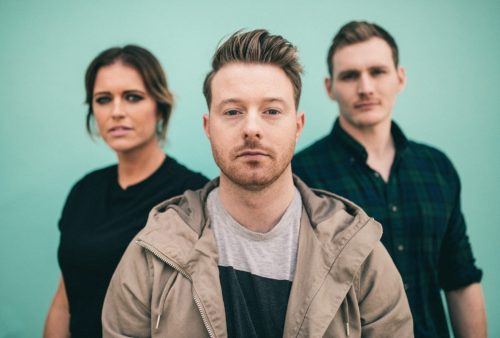 Kings favorite Caezar was releasing impressive tracks throughout 2018. The trio recently dropped an uptempo track 'Something New'. The latest song follows the previous track Hold On which I believe is a smash. Although influenced by Imagine Dragons and Bastille, the band is carving out their own sound. Having performed with Hozier, James Bay and Jack Garrett, the band says "Wherever we've performed this track, it has always received an amazing reaction from the crowd." The upcoming EP was produced by Justin Broad who has worked with Jessie J and Corinne Bailey Rae. Check out the recent interview.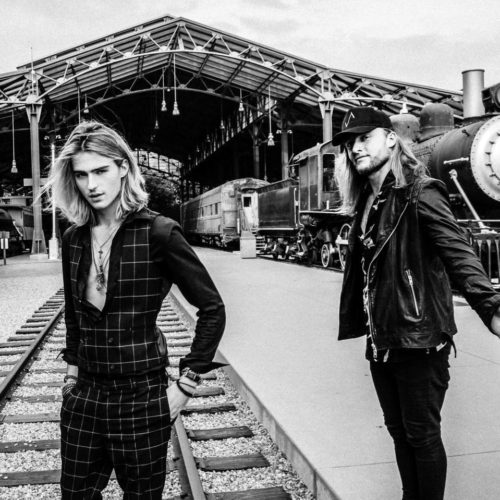 Los Angeles based pop act VOILÀ is ripe for radio with their electro-acoustic track Don't. With lyrics like "I should probably hate you but I don't" it has all the ingredients of a smash. The band tells Kings, "It's an ode to the oxymoronic nature of love and loss. It's about that person who's the reason you keep dreaming, yet also the reason you can't sleep."  The band has an interesting backstory. Luke Eisner, a male model met Gus Ross who was a big band jazz singer at the Thornton School of Music in LA. The duo started making a name for themselves in early 2018 when BBC Introducing dubbed them Ones to Watch.  Moreover, the duo has opened for the Kesha, The Fray, and X Ambassadors. With their latest track landing on Spotify's New Music Friday, it will be interesting to see where the fully independent band goes from here.  Also, with a sold out LA show with Cub Sport, the majors will come peeking around.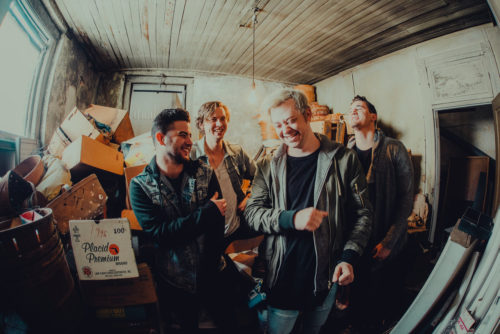 Although the rock genre may have been squeezed out by other genres, it hasn't stopped a new generation of rock acts like Lowborn. Lead singer of the band Wes Lauterbach tells Kings "I think rock is in two states right now, older rock which has put in its time and built its fan base, and modern rock, which will eventually grow until it becomes the new standard.  In fact, the North Carolina based band are seeing a rise in popularity.  Three of the singles on Spotify have been streamed hundreds of thousands of times and the press is starting to react.  Describing the live show Wes notes, "It's a room of people who all have their personal battles and for the time we with them on stage, everyone is on the same page and we love it". Reckless is a must listen.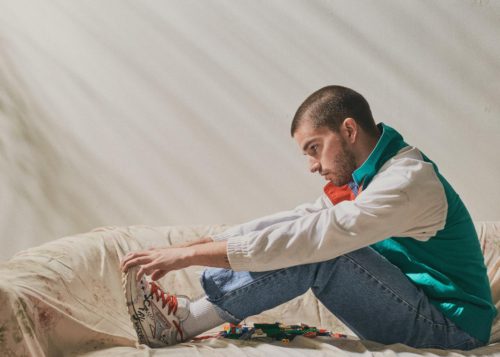 Look out for Nate Head who released his debut EP Low Mids. We may have garnered a bit of a buzz when we featured the debut electro track 'So Like LA'. The track was picked up by Spotify's Fresh Finds which led to some label interest. The 24 year old electro-popster also made a move from Nashville to sunny Los Angeles. With the track sitting at 100,000 Spotify streams and with a new EP release, I think Nate Head could make a name for himself.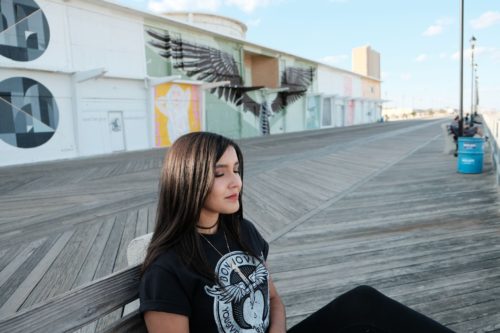 Maiya is poised to breakout if she keeps up the momentum. She released the new track Changes, telling Kings, 'I wrote changes to show that we need to make a change and not just talk and argue about doing something, but actually taking actions to ensure Changes are made for the better".  At 18, Maiya keeps getting better and better. Her first two tracks Sidelines and No Stopping Me Now are fun, whereas her new single Changes is a bit more serious. Her debut Sidelines has clocked nearly 300k + streams on Spotify and won radio support from KDLW (106.3) Albuquerque, New Mexico, while securing blog features in Unclear Mag and Vents.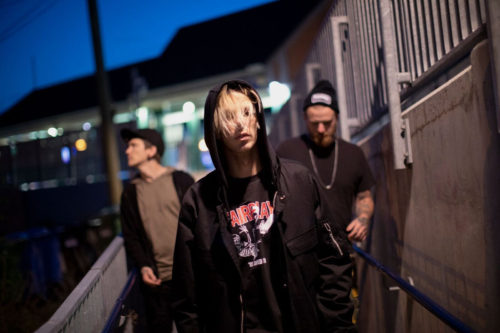 I love Twenty One Pilots but I miss the big hooks with their latest album. Hence, I'll settle with Krowns. The trio just dropped the second track Fake It that comes off their new album in January. The alternative three-piece from Canada worked with music producer Stephen Kozmeniuk (Madonna, Nicki Minaj, Kendrick Lamar) – crafting electro rock songs with big hooks. Although I really loved the debut track High While The World Ends – the new single Fake It is more innovative with the band starting to sound like themselves. Definitely a band to watch.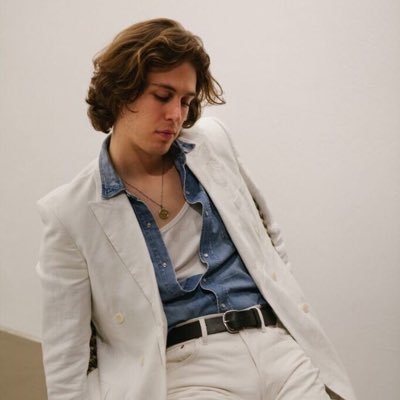 Fil Bo Riva is one of my favorites with his unique indie rock sound. Musically, Fil Bo Riva has no boundaries and that's why it's so good and feels authentic. The grand wizard behind the act is Filippo Bonamici. He was born and raised in Rome then relocated to Berlin. His debut EP made impact in 2012 which saw him open for Matt Corby, Aurora, and Milky Chance. Now, he's been headlining all across Europe. There is something brewing with Fil Bo Riva. If a 2019 version of Bohemian Rhapsody was possible, I'd bank on Filippo to pen it. Give the latest track L'over a spin.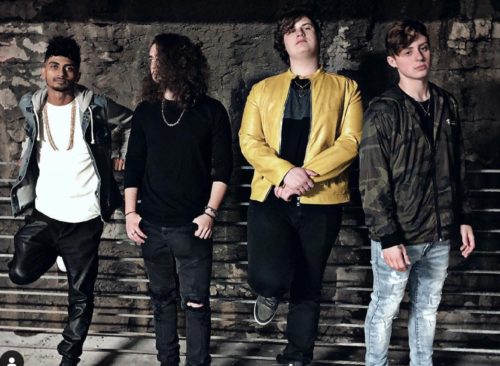 Look out for electro-pop act Recess. The 4 piece outfit is based out of Cleveland, Ohio and released the debut track Leaving Home earlier this year. The band is set to shoot a video for the track with director Brad Golowin (Red Sun Rising, The Revivalists) that includes an orchestra. The young alternative act thinks like seasoned musicians and are very particular with vocals and production. Anthony who plays keyboards tells Kings, "With the release of our new single "Leaving Home" off of our upcoming EP "From Dust to Gold", we are really trying to revolutionize the pop industry and just show how four crazy ridiculous kids can rise from a small town in Cleveland, Ohio, and, by working hard and refusing to give up, show people that it can be done."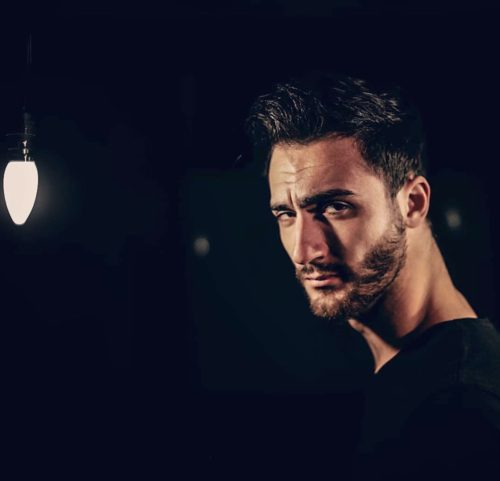 South Africa has become a hub for talent – with Leandro becoming one of my favorite new artists. He pumped out three tracks this year along with self directed videos for each track. Leandro isn't just cementing himself as an artist, but also as a film producer, an undeniable strength in todays music landscape. His latest track Hey Now sounds like a smash and is ripe for sync opportunities.