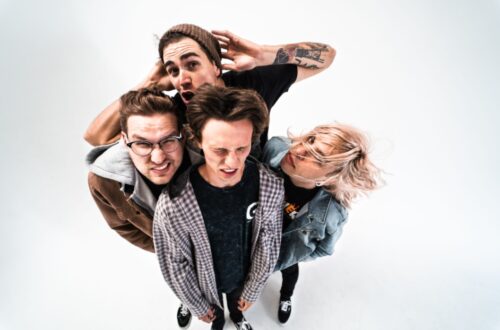 Just when pop punk is near extinction, a new one pops up. Although it will not take the genre off the endangered species list Summer Years are worth checking out especially if you long for the days Blink 182 and Rise Against.
The San Diego, CA pop-punk 4 piece dropped "This Light", the first single off their upcoming EP 'You Can't Live There Forever'. The track landed on Spotify's 'New Noise' and 'The Scene' and Apple Music's 'Shazam's Best New Music' Playlists.
The album was helmed by a variety of producers and mixed by the infamous Chris Lord Alge (Green Day, The All-American Rejects) and Steve Rizun (NOFX, The Flatliners).
"Summer Years is rock music. Pop & punk rock-infused music, but at its core, it's for anyone who likes to rock and enjoys lots of melody. We definitely operate with the energy and big rhythms of a punk band, but I think we will always be accessible to anyone. Kids who are just getting into guitar music or who have never listened to pop punk! I think our music is for everyone. Even soccer moms. Haha." says the band.
They signed with ENCI Records (Beach Goons, The Joy Formidable, Fences).