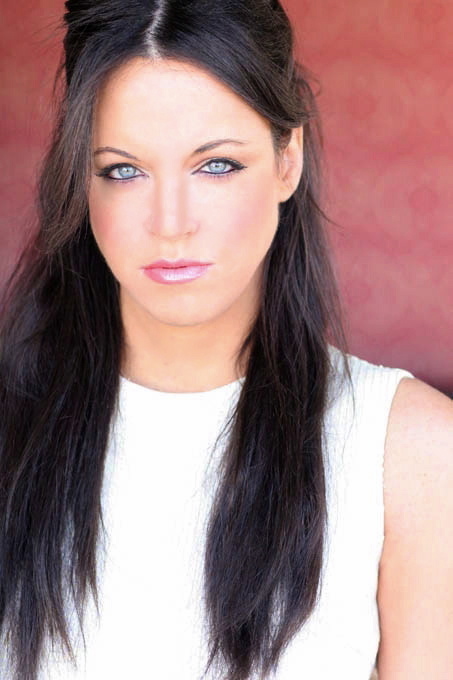 Wendy Starland discovered and developed Lady Gaga, which resulted in her signing the major label record and publishing deals that led Gaga to becoming the Multi-Grammy winning icon we know today. Wendy and Lady Gaga have written songs together over the years while also helping to develop Gaga's creative and marketing strategy. Starland herself made her mark as an artist being named VH1's "Best Emerging Artist" and was honored by the Songwriters Hall Of Fame. Kings of A&R sat down with Starland and discussed her current and future projects.
When did you first discover that you wanted a career in music?
I was pulled up on stage by James Brown's saxophone player, Maceo Parker, during one of his concerts and scatted on his stage for 20 minutes. After I was done, Maceo's bass player got down on one knee as if he were proposing, took a string off of his bass guitar and coiled it up around my ring finger. He hushed the crowd and said into the microphone, "Wendy you have a gift from God. You must devote your life to using this gift or else you will deprive the world of something so special." I got the chills. It was written up in the newspapers the next day. I made the decision in that moment to switch my focus from painting to music forever.
You're involved in all aspects of music including songwriting, producing, composing, and as a solo artist. Do you have a particular strength?
I'd say my greatest strength is in my ability to be versatile. Authentically. I've collaborated with artists that truly run the gammut: from members of the Wu Tang Clan and Capone, to Moby, Lady Gaga, and opening for artists such as Sheryl Crow, Jack White, and Chris Shiflett of the Foo Fighters, etc. I was also released on a Universal compilation that included Norah Jones and Feist, so I've written and produced several songs in that genre as well. I've been exposed to most musical genres and have learned how to tackle them effectively.
What other producers, songwriters or artists do you see as your influences?
My childhood babysitter, Rosetta Atkins, influenced me the most as a singer. She's a gospel singer from the south, who basically became my second mother. She taught me how to sing by imitating the voices on the gospel radio station she listened to – both men and women's voices. By the time I was 6 or 7, I had learned several techniques of how to use my voice and was able to choose the sound I wanted to distinguish myself, so I started writing songs on the piano.
From a production standpoint, I'm in awe of Steve Lillywhite, Hugh Padgham and Trevor Horn.
Artists/Songwriters I love: Stevie Nicks, Sting/The Police, Sade, U2, Peter Gabriel, Carole King, and the truly miraculous Dave Grohl.
You were featured as a lead vocalist on Moby's Grammy nominated album, "Last Night," which went to #2 on the Billboard charts. Can you recall a most memorable moment working with Moby?
It's so funny you mention that, because I remember having a fever of 103° F degrees when I recorded that track, but I didn't want to reschedule since Moby was so busy and I wanted to meet the deadline. He wanted my voice to be reminiscent of a drug induced girl who was on an all night bender after an evening at the club. Maybe my fever actually helped me to sound this way! Moby was very down-to-earth and we enjoyed tea on his roof overlooking New York City. The way I got the gig was totally random too – I got a message on MySpace from Moby's drummer saying that he was looking for a female vocalist for his next album and tour. Since I rarely check my inbox on social media websites, I received the message 3 weeks later. Luckily I got to audition and he liked my songwriting, so we wrote some songs together. Moby chose from over 200 song sketches and whittled it down to 16 tracks that made the album. I felt lucky to be a part of it.
The biggest sellers on iTunes now – Pharrell Williams, Katy Perry, Miley Cyrus, and Beyonce. Thoughts on the current state of music?
My feeling is that the market is about to shift dramatically. Although there will always be room for good Pop music, there has been a demand for music that strikes an authentic nerve in the masses for some time now. People want to "feel" the humanity in music. That sincerity was what made Adele so successful while the majority of artists at the time were more focused on the dog and pony show. It's as if we are back in the 80's and Nirvana, Pearl Jam, Red Hot Chili Peppers, and Alanis Morrisette are about to take over. Rock music is about to make a huge comeback.
Your songs have been featured on movies and TV shows, including MTV's hit series "The Hills". Do you think song placement has a greater role today?
I definitely feel that song placement plays a greater role today – particularly for commercial use. There is no better example of this than Alex Clare's hit "Too Close." I've read that he was dropped from his major label record deal because it barely sold any copies before the Microsoft commercial came out featuring his song. After the mass exposure from the Microsoft commercial, the song skyrocketed up the charts and Clare became a superstar. It's proof of how crucial promotion and marketing are for artists these days. TV and radio are more powerful than ever in order to curate the exponentially higher number of songs that are available to the consumer – especially now that technology has afforded artists to make quality sound recordings from home.
Tell us about your own solo material and who you are working with as well as tentative release dates.
After having lived out in Los Angeles, the evolution of my sound has led me into the Rock genre. When I was living in New York and was surrounded by the loud sounds of the city: people, cars, subways, etc. I created music as a method to soothe me. LA has so much open space, and I've been inspired to fill it up with rock music, since my environment here is much more relaxing and low key.
My new album was produced by Ivo Moring, who has had several Top 10 hits, including his song that was #1 for twelve weeks and became the second most successful song in german chart history. He was also awarded "Hit Of The Year" in 2012, and has worked with Jordan Knight , The New Kids On The Block, Heather Nova, Darren Hayes of Savage Garden, Jennifer Paige, Sarah Brightman, Limahl, Sarah Connor, Lutricia McNeal, Chris Norman, Christina Stürmer, and Sandra and Coolio. In 2012 alone, his compositions were placed in 108 different radio charts. Needless to say, his talent is through the roof. He also happens to be an incredibly kind and humble person. I love the songs we've written together and feel that music is headed in this direction. I've also written several songs with RapScallions guitarist, Dario Forzato, and Producer/Engineers Ben Cole and Jon Flynn that will be released on the Xbox and PlayStation video game, Rock Band 3.
We've shot a video for the 1st single, "Home," http://youtu.be/BM561yB7S8o that was Directed by Thierry Brouard and edited by Godtar Piriyapittaya, with aerial shots by Gary Reisman. I've licensed the the song to a London based label, MCR, and it will be released on a compillation album this summer.
As far as working with new artists, do you look for a redeeming quality? In fact, what's the most important trait of an artist that is a deciding factor for you.
They need to be able to have incredible and consistent live singing chops. That is the #1 trait for me. It definitely helps tremendously if their voice is distinctive and are good songwriters. They also need to have a presence on stage that is nothing short of captivating. However, many great artists are not great songwriters. That's OK. Nobody can be great at everything. Artists can be given hit songs to perform and/or they can learn from co-writers. Songwriting can definitely be taught. In my opinion, live performance vocal ability and stage presence are things you are predominantly born with. Are there exceptions to this? Sure. Can you improve? Sure. But the greats, Michael Jackson for example, may as well have come out of the womb with a microphone and killer dance moves.
Tell us about some of your recent working production and songwriting work with Rapscallions, Mackenzie Dayle, and others.
It's been quite an evolution for the RapScallions to have arrived at where they are now. They currently have a record deal on the table from Mitch Davis' Dynamite Music on Caroline/Capitol/UMG. Together, we've created a distinctive sound that isn't like anything I'm currently hearing on the radio. It's a blend of classic and SoCal rock influences. In only the past few months, the LA Kings, Colorado Avalanche, San Diego Padres, Kansas City Chiefs, Denver Broncos, and FOX Sports San Diego have all licensed the RapScallions' song "Can You Feel It" that I cowrote and produced for use in their stadiums. Clear Channel stations 103.3fm (Temecula, California) and 93.9fm (Phoenix, Arizona) also picked it up. The RapScallions performed the song live on FOX Sports for the Padres "Opening Day" at Petco Park to millions of viewers. They are killing it. Their sound is filling a void and people are eating it up.
Mackenzie Dayle is an 18 year old Pop artist, dancer, and actress from Canada – a true triple threat. The real deal. She is mature beyond her years, both vocally and personally. She's been winning vocal competitions in Canada since she was 7 years old and has recently landed a role in the upcoming feature film "Branded,"produced by Kent Speakman – starring Quinton Aaron from "The Blind Side" with Sandra Bullock, and Josh Emerson from "Jennifer's Body" with Megan Fox. We've written some great songs together and collaborated with co-writers/co-producers such as: Lars Halvor Jensen (Jordin Sparks, Jason Derulo) Sarom (Enrique Iglesius, Jennifer Lopez, Lil Wayne, Carlos Santana, Nicki Minaj) and Tero Potila (cowrote double platinum selling song for Isac Elliot, composed music for USA Network's "Burn Notice"). The songs are being finished up now and should be ready to shop in the next month or so.
Do you have advice for the upcoming pop music producers?
With music production, it really depends on what you want to do.
1. If you want to develop an act from scratch, then you should ignore trends at all costs. It typically takes about 8 months from the time the artist signs the record deal, to when the 1st single will be released. So if you follow a trend, by the time it's released it will sound like the same regurgitated music that the public has been hearing for the past 8 months (at least.) I am not referring to genres or production that is considered to be timeless or "classic" sounding.
2. If you want to place a song with a popular artist or be a "track guy" then it's ok to follow the trends. This is mainly because many labels are afraid to take big risks on something that sounds too different than the status quo. Pressure is high and jobs are at stake. There's nothing wrong with having commercial music to pitch for those situations, as well as for ad campaigns.
3. Write great songs that sound amazing if sung and played on the piano or acoustic guitar. Always encourage sing-alongs.
4. Be prolific. Say "Yes" to new collaborations because you never know where it could lead.
5. Fill a void. People get bored of hearing the same genre of music over and over again. Observe the current musical landscape and predict what "mood" people will be in next. Ask yourself what would be the most natural transition or reaction to the current genre. Then create it.
You can follow Starland's latest updates on:
https://www.facebook.com/WendyStarlandMusic
https://twitter.com/WendyStarland
http://wendystarland.com/wendy.html