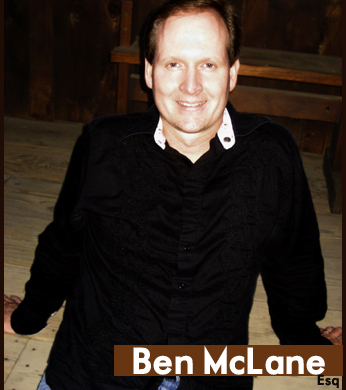 At Kings of A&R, we get a lot of questions from artists about how to build their team, especially when and how to get a good entertainment lawyer. We spoke with Ben McLane from McLane & Wong to get some answers to these commonly asked questions. Ben McLane has published articles on the music business in magazines and books including, Alternative Press, & Billboard Encyclopedia of Record Producers, and spoke at numerous music and entertainment/media conferences worldwide, including SXSW and NAMM. He has participated in numerous and diverse projects involving, but not limited to, legendary artists such as Weezer, No Doubt, Eric Clapton, Rolling Stones, Bonnie Raitt, Cher, Eagles, Guns & Roses, and many more.
What do you do for artists?
We are an entertainment law firm with a focus on music, and we represent artists, producers, songwriters, labels, publishers, etc. Essentially, we handle all of our clients transactional matters such as contracts, advice, negotiations, making connections, protecting rights such as copyright/trademarks, setting up a business entity, resolve/mediate disputes, and on occasion shopping record or publishing deals. Our firm does not litigate.
When should an artist seek out an attorney to add to their team?
It varies, but certainly once the industry starts offering contracts for the artist to sign it is a necessity. Before that, if an artist is serious about a career it might make sense to have a lawyer get involved early to maybe assist them with protecting their rights (trademark/copyright, help the get their band partnership agreement in place, and set up an LLC or Inc.), or to help build the team (i.e., manager and agent).
What do you look for in an artist?
Someone (band, solo act, or producer) who has a unique sound, writes great songs, has charisma, will perform live/tour, and has the drive to make it.

After an artist is finished recording a song, what would be the next step?
These days the best thing would be to post the song to all the relevant blogs, on Twitter, Facebook and also have it available for sale on iTunes. Having a video (even a lyric video) to promote the song on YouTube would also be wise.
When you work with artists do you go above and beyond paper work? For instance, if you really like an artist do you help build a team around them?
Its case by case on how involved I get and what the client wants from me, but yes I try to help on every level I can because if the client is successful its good for all involved.
Do you personally spend time seeking out new artists or do you listen by recommendation from managers and those types? If so, where would you seek out new artists…
"Yes we are always looking for great artists, but if we are shopping it has to be something amazing that can have a radio hit because that is what the major labels are looking for."
Have there been any recent changes in music law that artists need to know about?
The industry really operates the same way it has since the 1950s. It's all about relationships, promotion and hits. On occasion, a new law may impact the industry but the wheels of justice turn slowly. Of course, the Internet and new forms of media have impacted copyright laws and royalty rates on some level. However, I feel that artists should really focus on making the best music they can, and try to get a great team around them to help them handle their business affairs such as dealing with the law.
If you could write or change a bit of music law, what would you want to do and why?
Since the business is really based on songs, I think it is important to make sure that songwriters can make enough money to keep on writing and supporting their families. If a writer is not also a recording artist that can tour and sell merchandise then they have limited income streams, and with streaming, etc. cutting into sales so much it's really hard for a songwriter to survive. So it would be great if the streaming royalties can increase either by legislation, or otherwise.
Your thoughts on music streaming services?
For a new artist its great exposure. For a famous artist it cuts into record sales. If steaming is the future we have to find a way to make it work so its fair compensation for all. Right now that is still a work in progress.
And…Taylor Swift removing her work on Spotify?
She wanted to sell more albums first week because the big Soundscan numbers and Billboard #1 placement sets the tone for all her related promotions. It worked for her, but would not be a good move for just anyone.
You have been in the music business for a long time, what do you contribute to your success?
Whether you are an artist or an executive, you have to always work hard and have a passion for music.
Could you tell us an exciting memorable music moment?
The first time you are involved with a hit record is always exciting. We hope to have more of those!"