Kings of A&R has officially launched our Top 8 Emerging Artist Campaign which will be announced on January 10th. Kings of A&R top 8 emerging artists have landed on the iTunes charts, syncs, and major press coverage. To submit music for consideration click here..
The past top 8 emerging artists are below which were featured in September.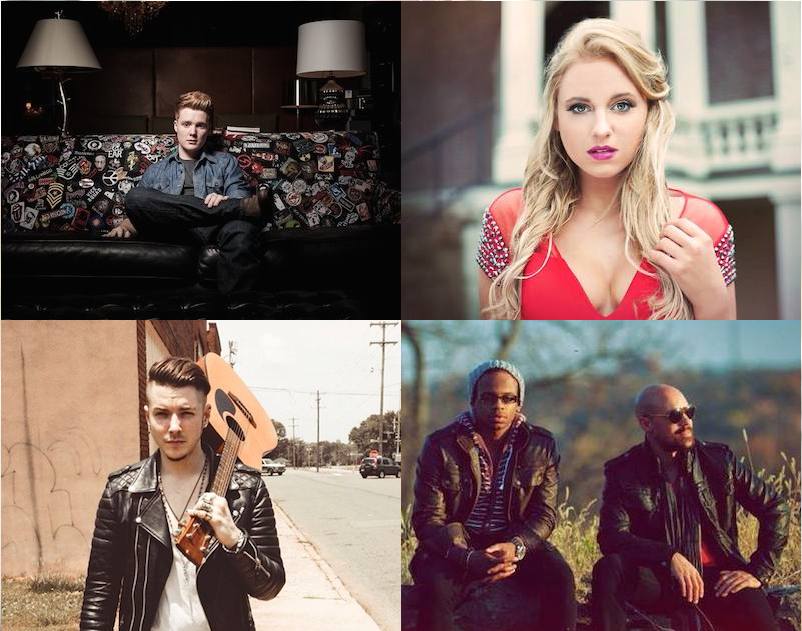 Emmy Bachmann – Stranger
Kit Walters – Your Ghost
Colin Huntley – Best I Never Had
The Silent Scene – Collecting Hearts
Sydney Leigh – Crazy Beautiful
The Crazy Carls – Let Me
Colour of London – Heart Attack
Justin Klump – The Night is Young
Emmy Bachmann is a brand new artist on the scene yet has already been dubbed a blond bombshell singer-songwriter by PopWrapped. Our favorite tracks are I Don't Love Him and Rescue Yourself. Kit Walters has released a new song along with a video Your Ghost. He will release an EP and will headline a show in The Studio at Webster Hall, Sunday September 21st. Colin Huntley is an emerging singer/songwriter & guitarist based in Austin, TX. The video for his single Best I Never Had has already garnered 315,000 YouTube streams. The Silent Scene is on the verge of a breakthrough. The track Collecting Hearts is our favorite and they were also featured on iTunes New & Noteworthy. Sydney has self released her debut EP "Crazy Beautiful". Sydney Leigh wrote and recorded with Nolan Lambroza (Sir Nolan), Steve Daly (Tracklacers) and Heidi Rojas. The Crazy Carls are making a splash on the scene. The band headlined Florida Music Festival in Orlando with Less Than Jake and Dirty Heads, and were featured on Sunfest with Train, Big Sean, and Ellie Goulding. Colour of London has released a new track "Heart Attack", and they have partnered with lifestyle brand, Alex and Ani, who featured their music in commercials and stores around the globe. Finally, Justin Kump, the singer-songwriter has begun to make a mark. His album debuted on the U.S. iTunes Singer-Songwriter Chart earning him solid press, and Sirius XM invited him to perform on at their studios in NYC. Check out his track The Night is Young.