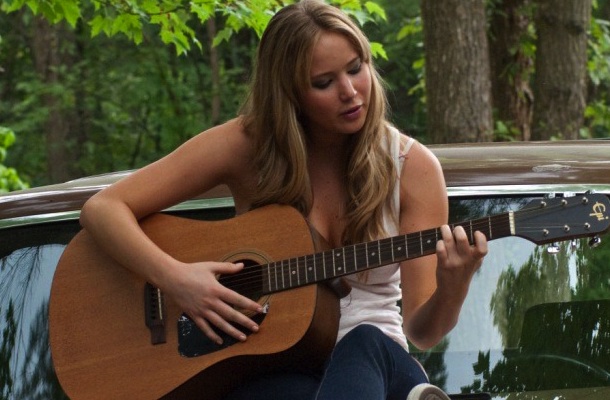 Do you remember when Hollywood movies introduced new songs? It happened this week with the new track "The Hanging Tree" which is sung by actress Jennifer Lawrence and appears on the soundtrack for "The Hunger Games: Mockingjay — Part 1" . The track has landed at No. 2 on the American iTunes pop single chart.
The song was written by The Hunger Games author Suzanne Collins and the indie band The Lumineers.
According to sources Jennifer didn't love the idea of singing.
" The film's director, Francis Lawrence, recently told Vulture that the actress was extremely anxious about singing the song on set for a pivotal scene in the movie. "
"I knew she didn't love the idea of singing, but I didn't realize how nervous she was until when we started the first take, and she was in tears. Not totally broken down, but she was unhappy," he says. "She would have much rather we used somebody else's voice. I think she said she wanted Lorde [who sings the movie's theme song] to do it!"