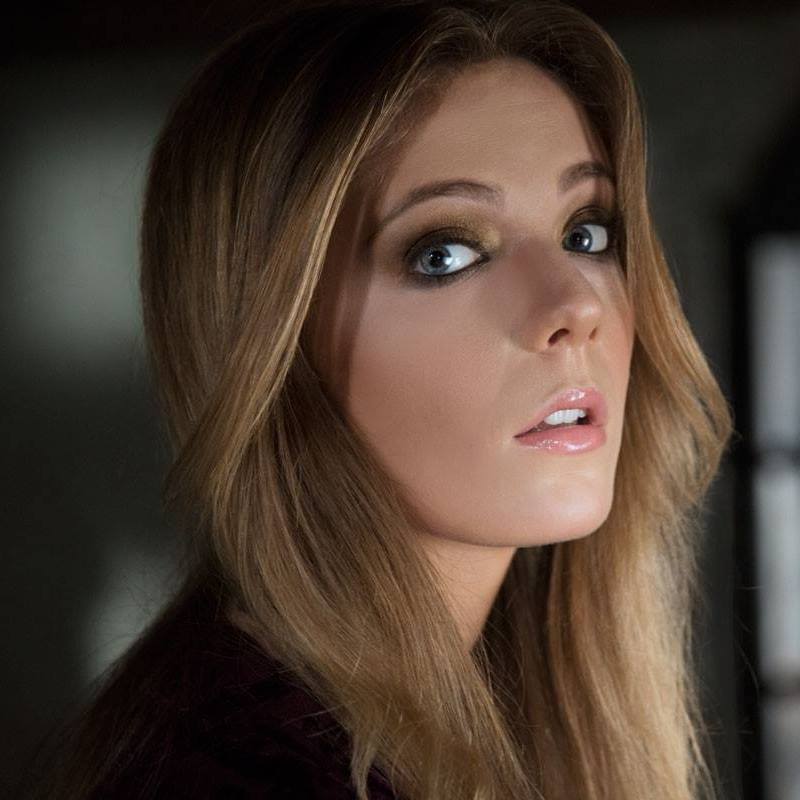 Up & Coming 17 year-old indie artist Em Rossi released her latest song and video 'Earthquake'. The video has clocked a million+ YouTube views and is still climbing to new heights. I wanted to know more of this California songstress and I her asked her questions, exploring the world of creativity and inspiration.
Did you grow up in show business?
Em Rossi: I was always surrounded by music growing up. My father played guitar, sang, and wrote. Music was played in my house all day and I naturally found a great love for the art. I began taking vocal lessons when I was eight years old training in Classical and Musical Theatre. My passion grew from there as I began singing at recitals and performing for family and friends.
Who was the artist that inspired you to pick up an instrument?
I can't put my finger on one artist that inspired me to learn an instrument. It was the accumulation of all of the beautiful sounds from so many incredible songs I heard growing up. I've actually only been playing the piano for three years now, but I absolutely love it. My producer Jim McGorman played the piano on the tracks we co-wrote together.
Professionally, what is your goal?
My goal as an artist is to establish myself and my music in the hopes that those listening can be moved by the songs and the messages in them. It's been tough losing my father at such a young age, but I've become stronger from the experience and want to be a role model for other kids that have gone through or will go through a similar loss. I also want to learn and grow as an artist from every experience I have in this business.
The video for the song Earthquake went viral & clocked a 'million streams'. Do you think people want something real today rather than what's being spun on pop radio?
I do believe that people nowadays are in search of real artists whose songs they can connect with. I hope to come off as genuine and true to myself and my music to the listeners who find and listen to my songs.
What do you want to say through your music?
One of the main messages I want to send through my music is to push beyond the fears and or worries that can hold people back from pursuing their true passions. If something shocks and alters your life unexpectedly find the strength to pick yourself up and carry on.
Tell us the meaning behind the song 'Earthquake'
"Earthquake" focuses on that unexpected moment in anyone's life that drastically changes everything. Even though the song is centered around sadness, there are moments where finding inner strength can get you moving forward again. The song focused on the emotions I felt after losing my dad unexpectedly two years ago. My hope is that those listening can find their own meaning in the song and reflect on the difficult moments that have affected them and find inspiration and or motivation to push pass those challenging times.
What themes do you write about?
I write about the moments in my life that have a great emotional impact on who I am as a person. Most of the songs off of my upcoming EP are about the affect my dad's passing had on my family and I. I find it cathartic to write about because it allows me to stop and take the time to reflect. I also enjoy writing about the journey and paths we take in life and the relationships we build with the people around us.
Would you record a song that was promised by producer or a music label to be a smash at radio even though you didn't like the song?
If I didn't feel a connection to the song or that I fit in with the song I probably wouldn't take it. I want to express who I am and share the messages that mean something to me. I would never want to try and portray false emotions for an image. I am who I am, and I want to be genuine and true to the people listening.
Have music blogs played a role in exposing your music?
Blogs have made a huge impact in exposing my music. The positive outpouring of support I've received through them has been amazing. I remember being in school and seeing the blog that Kings of A&R had written about me and my music. I was blown away. I almost screamed in my class when I read the line "In the realm of Adele". Adele is one of my greatest inspirations and for the Kings of A&R to include me in the same breath as her is unbelievable. I will forever be grateful for that write up.
Three attributes that would describe you?
Three attributes that describe me are deep thinker, reflective and old soul.
http://emrossi.com/
Spotify: http://bit.ly/1STwDwU
YouTube: https://www.youtube.com/channel/UC7lxhDFfw0jbfr0K8W3Ydmw
Twitter: @emrossimusic
Instagram: @emrossimusic