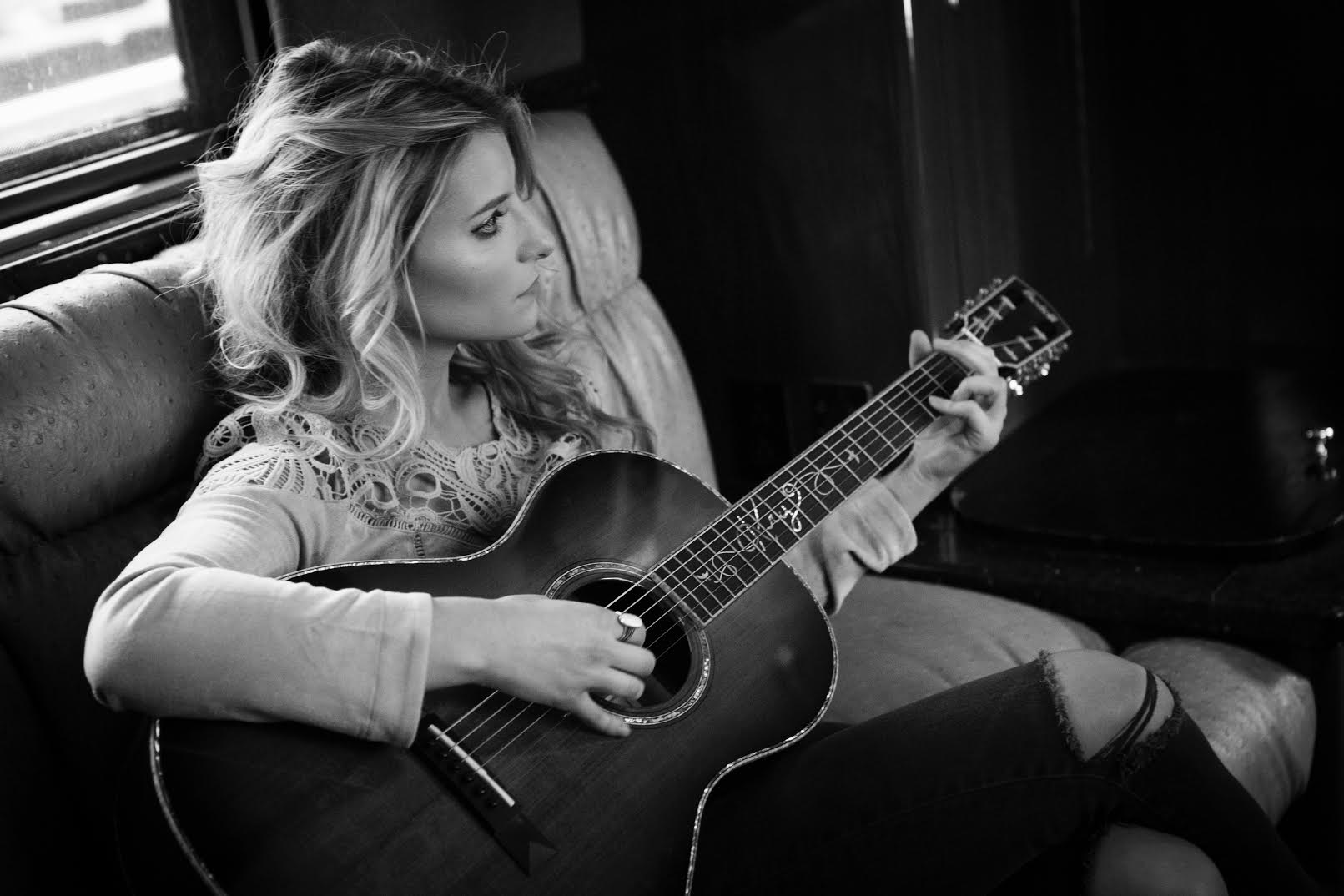 Nashville based singer-songwriter April Kry joined our discussion on Everything Creative.  April is an up & coming artist who has been compared to the country greats. She is prepping the release of new songs as well as a string of performances. We discussed a variety of topics such as social media, fashion, and creative rituals. You can read more about April here.
How would describe yourself in 5 words
Passionate, Perceptive, Emotional, Patient, Hopeful
You are very active on social media, regularly creating new content including videos & pictures. Do you plan this or is this a day to day activity?
I am! I love interacting with fans on my social media outlets. I think it's so important to do. Especially in this day and age where that's where the bulk of people get their news from. I also really enjoy taking pictures and capturing moments, (like going on the road for the first time, or going to an awards show) to look back on down the road! It's such a special part of my journey that I love sharing with the world.
Do you edit, create, & shoot your own videos?
…..what equipment do you use for the videos..mic? camera? Editing software?
Certain videos I do shoot myself, like my makeup tutorials. I use my Canon Rebel t3i, no mic, and I edit them on iMovie! It's actually easier than you think:) Then for my 15 second covers I just use my iPhone and the quality usually isn't bad!
Do you consider fashion an integral part of music?
I have always loved fashion because it's another way to express yourself, especially with music. I think they go hand in hand. I personally love the boho-vibe. Ive been working with an amazing stylist, Krista Roser, to pull in key pieces that really reflect the kind of artist I am.
Have you ever studied fashion design?
I haven't, but it's probably something I would've considered if I didn't do music!
What image do you want to project?
Truly just someone who is passionate about music and touching hearts.
How have you built your following on social media? Any tips?
I think when online fans can see behind the scenes. Not just music related, but you being goofy, or what food you like…stuff like that. They really appreciate getting to know the artists they listen to. And of course interacting helps, comment, RT, like…all of that!
Do you keep up with trends & popular culture?
I try to! Especially when it comes to fashion or makeup…I love that stuff.
Are you proficient with any other instruments besides the guitar?
Not really. I play a little piano, but not enough to say I am proficient!
You performed as a background vocalist for Enya on Live with Regis & Kelly. How did that come about?
I did! What an amazing experience that was. Well I had been working with this producer in NY. I think i was about 18 or 19 at the time, and he recommended me for the gig. I was so grateful! I got to meet Regis and Kelly who were so sweet, and Enya of course was amazing!
Have music blogs played a role in expanding your audience reach?
Definitely! I am so thankful for different blogs that contact me to do interviews. Some of their online following is amazing.
Name three artists who you would like to be compared too.
Martina McBride, Shania Twain, Carrie Underwood
Would you consider yourself polarizing? Loved by many & disliked by many?
Interesting question! I've never gotten that one before. I don't think I would! haha
Do you have any creative or daily rituals?
I am very grounded in my faith. I grew up in church so my belief in God has and will always be with me. Every morning I go into my prayer room and I talk to God. I don't feel complete unless I do it!
If you had the chance, what artist would you like to collaborate with?
I think my dream collaboration would either be with John Mayer or Martina Mcbride. Both have shaped me into the artist I am today.
Are you working on new music with plans to release soon?
And what topics & themes will you explore?
Absolutely! I am SO excited about this new music that will be out this summer. Some of the topics in these new songs are- falling in love for the first time, making every moment you have count, feeling vulnerable and broken but letting someone in, and boys who think they're all that…haha. I can't wait for you to hear!
more on April Kry here…..