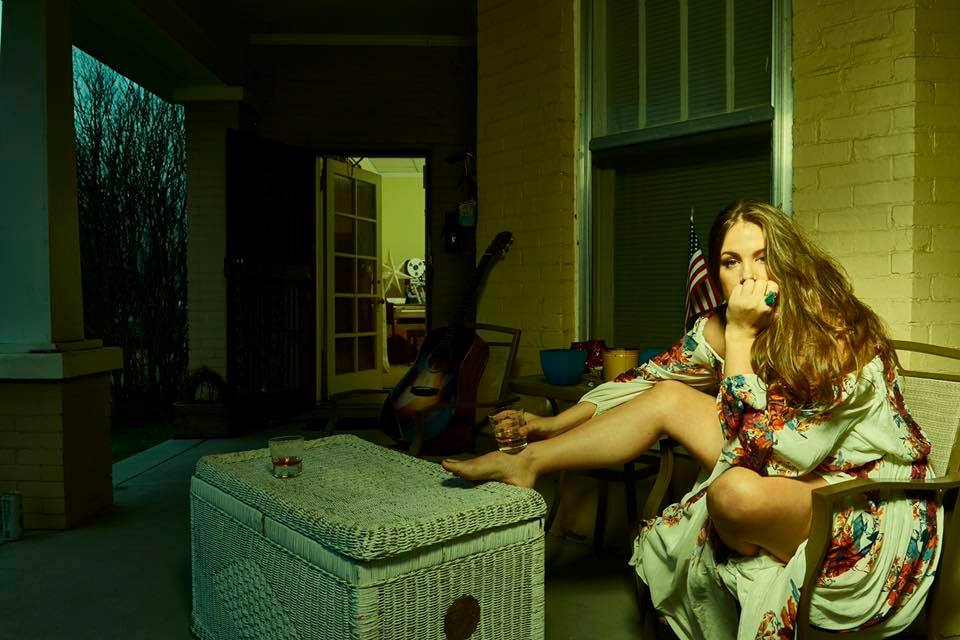 An interview with Nashville based singer songwriter Shannon LaBrie, known for the song Alcohol which has clocked 1.5 million streams on Spotify.
What would be the overall theme of your latest album?
Honestly, I think the overall theme of this record is "Grief." This album was written in the midst of and in hindsight of the most painful years of my life. A mixture of love songs, sad songs, strong songs, they are all little bits and pieces of my journey. When this album officially released I felt a sense of relief and I truly believe that (the making of this album) made the burden of grief much lighter.
What do you want to say through your music?
That you are not alone. No matter how dark or painful your life might be, you are never alone and there is always hope!
What are the pros & cons living in Nashville?
I love how everything is relatively close in town. It's always changing, always moving. The music industry is never boring. It's constant. My neighbors are great and we get all four seasons. What I'm not crazy about is the fact that everyone is moving here. Traffic is getting really bad and it's become a bit of a "destination," which kind of takes a little bit of the soul and mystery out. When I moved to Nashville, it was a hidden and unrealized treasure to the rest of the world. Now, everyone is buying up property and building tall skinny condos. They are all about making money, not necessarily the culture and beauty that I call home.
Name three artists you'd like to be compared to…
I will never deserve these comparisons but, if I have to pick…
1. Jeff Buckley
2. Tom Petty
3. Ryan Adams
(obviously Paul McCartney but, that will NEVER happen:)
How do you want to be remembered?
Unafraid and Kind.
Can you point to any career highlights?
Playing Austin City Limits Festival was definitely a highlight. Opening for Phoenix! Recently, I had the chance to jam with Robert Randolph. That was a pretty huge highlight!
The track Alcohol has clocked 1.5 million streams on Spotify. Why do you think that song connected?
I think people connect because they have experienced those feelings in one way or another. Most people don't like to talk about addiction or alcoholism. It's uncomfortable and usually talked about in a secretive way so, I think when I released this song, people were caught of guard. The first two lines may not be perfect, but they aren't boring. I think it kept people curious to listen to the rest of the tune.
What are some of your favorite music blogs?
Kings of A&R. They really do feature the up and coming artists AND they feature artists that are TRULY independent and unsigned. That's very cool! Most blogs just talk about artists that have already made it. It's refreshing to see a blog consistently notice great artists before they "make it big."
Anne Powers from NPR is also a must. She's always surprising me with her personal thoughts on albums and artists.
Bob Lefsetz is always honest with a hint of anger:). I like unbridled criticism.
What kind of creative patterns, routines or rituals do you have?
When writing a song, I almost always start with the first two lines. Rarely have I ever started with the chorus.
When I write alone I like to write and night. Lights down low, incense burning and I'll close my eyes and press my fingers against the piano or guitar and see what new chord I can discover:). Cheesy, I know, but, I do that at least once a week!
Do you stand for any particular issues?
I stand for lots of issues, especially issues that involve children. They are the most innocent and need the most protection.
Right now, I seem to be standing against all politics. I'm sick and tired of the bullshit. It's all ridiculous. They are wasting precious time with their shenanigans!
What are your plans for the coming months?
Well, we just released the official music video for "Alcohol." We are finishing our video shoot for "It's Political," which I'm really excited about. Of course, the main goal is to be on the road touring so, we have several tours in the works that we will be announcing soon! In the meantime, I'm writing, playing, recording and in therapy:).