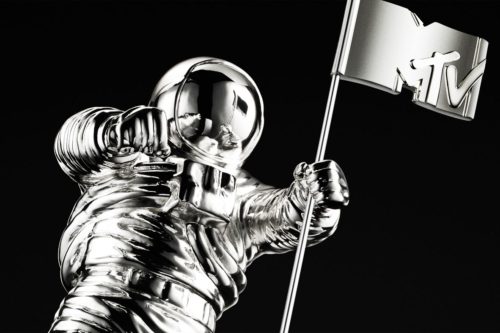 The powers that be are accessing this years MTV Video Music Awards after hitting another ratings low. Only 5 million viewers decided to tune in. To save face, the network is painting an upswing in social media activity. Still, the show didn't move sales and streaming numbers for the artists, and that's what labels and managers hope for. Money is spent and a return is expected. Plus, putting on the show is a hefty cost. One could very well assume that this could be the last MTV awards show. The fat lady may have sung. If MTV thought they had impact on popular culture, the confidence is gone. It's a new era.
"Because in this bottom-up world, where cultural authority shatters into a million channels of exposure, the hits are harder to foresee—and authority is harder to protect." – Derek Thompson
If anything, the MTV network looks cursed. Madonna was hired to pay tribute to Aretha Franklin and received the biggest backlash of her career. Post Malone left in a plane that blew two tires and had to make emergency landing, while twitter followers were hoping for his death. In fact, some of the biggest pop stars skipped the ceremony. The Washington Post said Camila Cabello, who was the surprise winner of both Artist of the Year and Video of the Year, was MTV's way of sending a message to celebrities who don't show up that they would be 'punished' for not showing up at the awards and 'rewarded' for attending.
It's back to the boardroom.