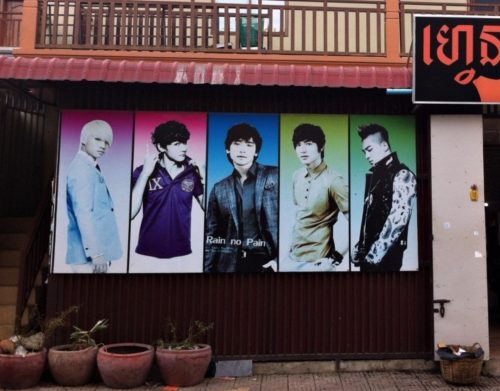 While most never heard of K-Pop, more and more Americans are hearing about it. I had a conversation with a Canadian who wasn't Asian and she said that an industry professional advised her to audition for a K-Pop singing show.  Even though I told her that she would not quality because she wasn't Asian – she still wouldn't give up.  At that point I began to dig deeper into the world of K-Pop.
First, K-Pop or Korean pop is based out of South Korea. Secondly, it's growing fast. Third, K-Pop is a culture, it's not a genre. The biggest K-pop act are BTS. You probably never heard of them. It's difficult for a K-pop band to break into the U.S. You generally need top 40 radio to break in America and the K-Pop artists don't sing in English, although they are very popular on YouTube.
Most Americans vaguely remember South Korean PSY who came out of South Korea but he isn't really K-Pop. In fact, South Korea which is one of the smaller countries are supplying the pop hits for over a billion Asians. South Korea is a music power player.
The main suppliers farming out the K-Pop idols are companies like JYP, SM and YG. These are hybrid companies which  more or less resemble old Hollywood Studios in the way they do business with talent. They are all in one -record labels and management companies. They are training stars for a long time that includes acting, singing, dancing – teaching them foreign languages, training them physically, and even plastic surgery. These companies hold yearly auditions searching for the next K-Pop stars and up to 50,000 teens show up.
The entertainment companies are even involved in the stars personal lives which they will advise them how to behave in public, and they must appear to be single (even if they are not). K-Pop is all about image.
Although K-Pop boy band BTS has been the closes act to break in America, it's not a sure bet. K-Pop shuffles through artists rather quickly and the popularity is quite fleeting. Songs can be popular for a week and then it's on to the next song. The Asian people want new songs every week.
Regardless, K-pop artists clocked over 100 million international streams. It's without a doubt that the K-Pop industry is becoming a significant global player.