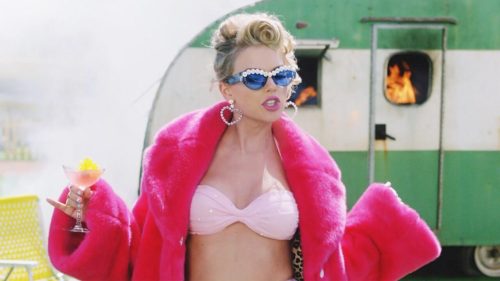 Taylor Swift finds herself in the middle controversy after she found out that Justin Biebers manager Scooter Braun purchased her catalog for $300 million that she released through Borchetta's label 'Big Machine'.
She said the news brought her back to "the incessant, manipulative bullying I've received at [Braun's] hands for years."
"Like when Kim Kardashian orchestrated an illegally recorded snippet of a phone call to be leaked and then Scooter got his two clients together to bully me online about it," she continued. "Or when his client, Kanye West, organized a revenge porn music video which strips my body naked. Now Scooter has stripped me of my life's work, that I wasn't given an opportunity to buy. Essentially, my musical legacy is about to lie in the hands of someone who tried to dismantle it."
She blasts Borchetta's loyalty and indicated that he knew how Swift felt about Scooter Braun.
"This is what happens when you sign a deal at fifteen to someone for whom the term 'loyalty' is clearly just a contractual concept," she wrote.
"And when that man says 'Music has value', he means its value is beholden to men who had no part in creating it. When I left my masters in Scott's hands, I made peace with the fact that eventually he would sell them. Never in my worst nightmares did I imagine the buyer would be Scooter. Any time Scott Borchetta has heard the words 'Scooter Braun' escape my lips, it was when I was either crying or trying not to. He knew what he was doing; they both did. Controlling a woman who didn't want to be associated with them. In perpetuity. That means forever."
I give Taylor Swift credit who was born from wealthy parents and whom funded her career early on. She knows how to play ball but I'm not sure she has a clear strategy by blasting the people that made her on social media. As the old proverb says, "don't bite the hands that feed you".
Justin Bieber defended Braun with an instagram post. He said, "Scooter has had your back (Taylor Swift) since the days you graciously let me open up for you.! As the years have passed we haven't crossed paths and gotten to communicate our differences, hurts or frustrations. So for you to take it to social media and get people to hate on scooter isn't fair.
Insider say that Taylor is playing the victim and was fully aware of the business deal between Braun and Borchetta. Taylor could have even bought her own catalog.