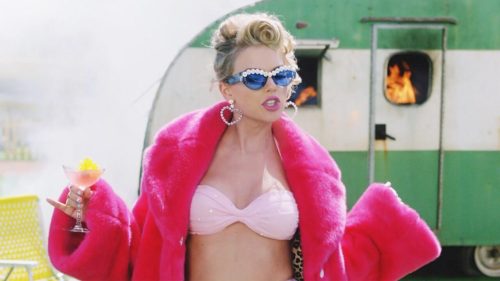 Taylor Swift created  controversy when she accused Justin Bieber and Ariana Grande manager Scooter Braun for buying Big Machine Music Label which owns her masters. First, Taylor is not entitled to own her master recordings because she signed a contract with a music label. The music label spends money in marketing and promotion, hence owns the masters. Why would any company shell out millions of dollars and not own the masters? It doesn't make sense. Think about it, 99% of artists who are signed do not own the masters.
Pop singer Kelly Clarkson is siding with Taylor recommended that she re-record her songs. Is this legal? No, and even if it were, she would cannibilize her own songs. You are essentially creating a black market.
"You become a competitor of your record label if you re-record and own new master recordings from the same compositions," Brian Caplan, an intellectual property lawyer at the New York firm Reitler Kailas & Rosenblatt LLC tells Billboard.
"Caplan says that standard recording agreements have a re-recording restriction that prohibits an artist from re-making a song that was previously delivered to the record company (sometimes even ones that were not released during the contract's duration) for a set period after the deal expires, a term that typically runs three to five years."
"A lot of us are Monday morning quarterbacks on these contract issues, but 99 percent of artists signed to labels don't own their own masters! It's just the way it is," he notes. The re-recording language in most contracts is fairly boilerplate, and as a fierce artist advocate, McPherson says it's always something a lawyer tries to make as favorable as possible during negotiations.
"I'll say two things: 'it has to be released by you during the term' — this master with this song — so if I record a song during the term but you don't release it, I should be able to re-record that. That helps you if you get dropped and you don't release your album; if you can't negotiate a buy-back of your masters you can just go re-cut it. And you just try to make the post-term period as short as possible."