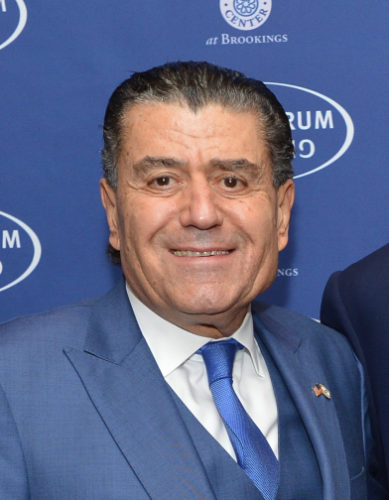 Billionaire Haim Saban is betting on music. He's betting big. Like $500 million big. Who convinced him? Probably his friends Lucian Grainge and Lyor Cohen. "They thought we were on the cusp of the golden age of the music world," says Saban. "The first thing that came to my head was, 'If this is the golden age, why am I ignoring it?'"
He'll invest $500 million in Los Angeles based label Saban Music Group (SMG). The company is led by CEO Gustavo Lopez, who ran the Latin company, Talento Uno Music, which was acquired in May by Saban.
"I can tell you that that $500 million is available now," says Saban. "The timing of the expenditure will depend on the opportunities presented to us. I don't think it will be 10 years, but I think it could be next week, or in two or three years."
The money will go to artist development and acquisitions.
Are they hesitant being a new music label? Not really. "Bad Bunny wasn't a superstar two years ago," says Lopez. "We're in a world where artists are developing at a faster pace than they ever were. One of our goals is finding artists that have strong regional appeal and make them into international stars."
"We are not going to sign 100 artists," says Saban. "This is going to remain a boutique label with significant resources to put behind the very few artists that we will sign. Except for hip-hop, there is no limitation to the categories of music we will look to be involved with. We will be very opportunistic."