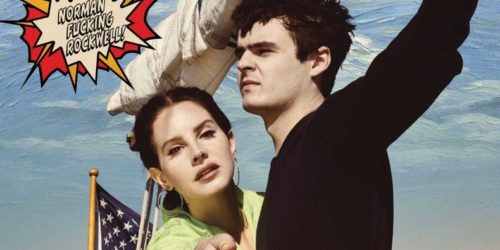 Lana del Rey will finally release "Norman F*#! Rockwell!" on August 30th. The album was postponed by her label due to a number of new music releases and competition – but they will push it out for the Grammy Awards (deadline September 30th).
The album was written with Jack Antonoff who worked with Taylor Swift among others. For the album cover she recruited Duke Nicholson, grandson of Jack Nicholson.
Lana will also bundle her album with tickets, a controversial practice that artists use to get their album to chart. People who buy a ticket will get an album — even if they don't want the album.