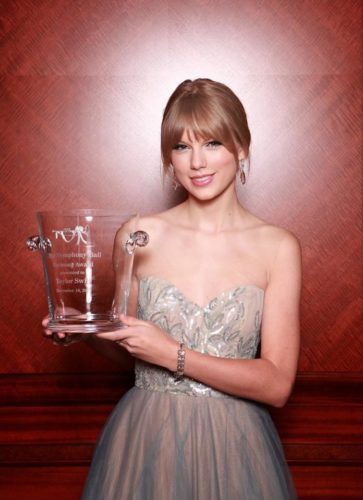 On the heels of receiving Billboard's "Woman Of The Decade" award, Taylor said in her speech that she was held back by "toxic male privilege" in the music industry.
"Women in music are not allowed to coast," she observed. "We are held at a higher, sometimes impossible-feeling, standard." "I've seen a lot," she added.
Taking credit for her own success she ads other people didn't see it that way- "critics had speculated that "a male producer or co-writer" was the real reason for her success; or that a "savvy record label" was responsible for making her a star. "It wasn't," she said pointedly.
She also brought up Scooter Braun in her speech telling how she was blindsided with the sale of her masters. Both Scott Borchetta and Braun claim she was aware that her masters were for sale, yet she passed on the purchase.