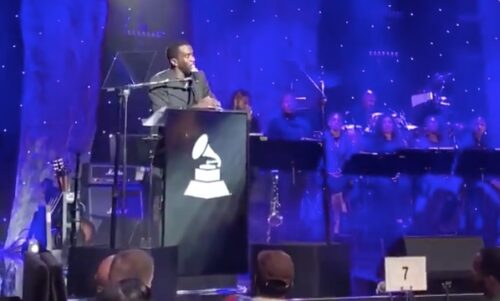 Accepting his award as the 2020 Grammy Salute to Industry Icons, Sean "Diddy" Combs went on to slam the Recording Academy at the annual Clive Davis Pre-Grammy Gala. He said that hip-hop and black music have "never been respected by the Grammys"
In attendance were Jay-Z, Beyonce, Janet Jackson, Cardi B, Lana Del Rey, Ozzy Osbourne,  and John Legend.
Diddy's acceptance speech ran 50-minutes + which saw him reminisce about his life and career and the people he worked with.
"There's something that I need to say to the Grammys — and I say this with love," he said. "Every year y'all be killing us. I'm speaking for all the artists and executives: in the great words of Erykah Badu, "We are artists and we are sensitive about our sh–." For most of us, this is all we've got. This is our only hope. Truth be told, hip-hop has never been respected by the Grammys. Black music has never been respected by the Grammys."