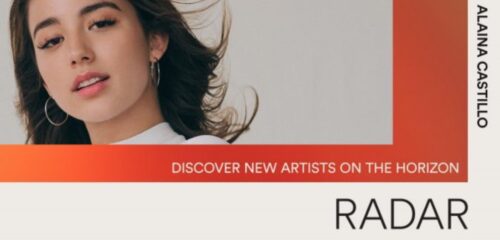 Spotify has launched a slew of global RADAR programs. It will focus on up-and-coming artists from 50 markets worldwide. These artist will get solid Spotify support – programmed playlists, the new 'On Our Radar' playlist, and other marketing efforts.
Right now, Spotify has U.S. Alaina Castillo as an artist to watch. The Houston, Texas singer-songwriter has over 3 million streams and is known for the track "i don't think i love you anymore" produced by RØMANS.
Other artists that made the radar list are Mali, When Chai Met, Toas Taba, Chake (India), Elaine (South Africa), merci, mercy (Australia), Ela Minus (Columbia), and Hervé (France).
In 2017, Spotify had a program called Rise which profiled Lauv, Russell Dickerson and Trippie Redd.