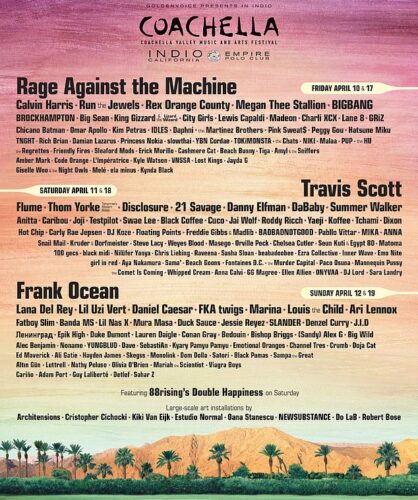 Although not finalized, Coachella is looking to move to October. Organizers should know in about 48 hours.
Officials with promoter Goldenvoice are trying to move the music festival in Indio, California, to the weekends of Oct. 9 and Oct. 16. If they don't, the festival could cancel.
Call with talent agents already are taken place.
Postponing the massive festival is a huge process. Hundreds of artists are booked as well as hundreds of contractors and vendors. If the Coachella headliners including Frank Ocean, Rage Against the Machine and Travis Scott can be convinced to move, then the festival will take place in October.