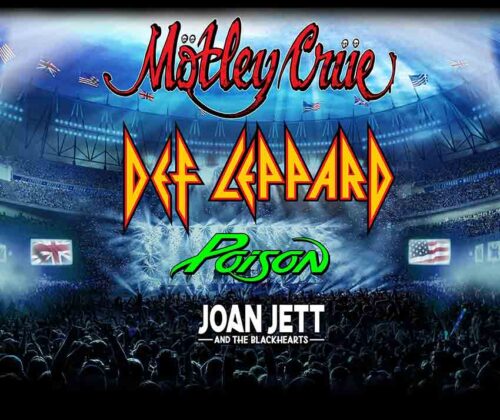 The Mötley Crüe, Def Leppard, Poison, & Joan Jett tour is nearly cancelled according to insiders.
"The tour is almost 100% cancelled. Rehearsals at an unknown location in LA were supposed to happen in May. Those have been cancelled. Given the band's age and to quote the contact's words "declining ability", it may not even get rescheduled."
This was going to be the rock tour of the summer. Apparently, 700,000 tickets were sold generating over $90 million in the first weekend of sales. The tour was set to kick off in June.