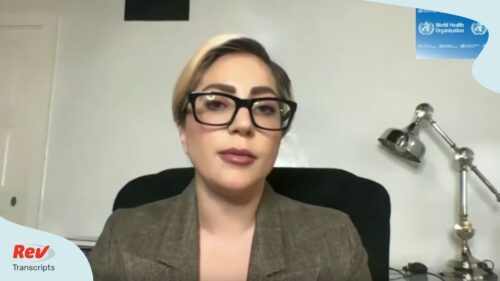 As I said the last few weeks, music thrives in times of crisis.
Global Citizen and the World Health Organization (WHO) — in association with the United Nations Foundation have rallied up some artists and will present a global broadcast to support frontline healthcare workers
The special is called "One World: Together at Home". It will air at 8 p.m.ET April 18 on ABC, NBC and ViacomCBS networks, and iHeartMedia.
The virtual broadcast will tell stories of those who have been impacted by COVID-19 as well as share behind the scenes of frontline healthcare workers around the world.
Lady Gaga coordinated the event and will be hosted by Jimmy Fallon, Jimmy Kimmel and Stephen Colbert. Appearances include 25 musicians – Chris Martin, Eddie Vedder, Lizzo, Elton John, John Legend, Alanis Morissette, Paul McCartney, Stevie Wonder, Andrea Bocelli, Billie Eilish and Finneas, Billie Joe Armstrong, Kacey Musgraves, Keith Urban, Maluma, Priyanka Chopra Jonas, Idris and Sabrina Elba, and David Beckham.