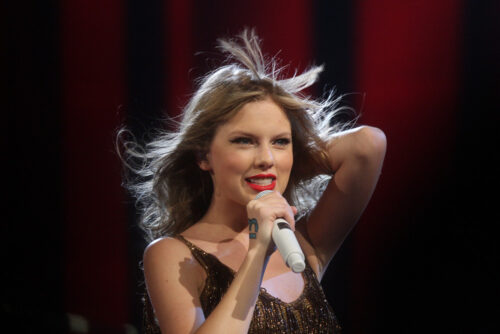 If it's not revisiting old drama with Kardashians then Taylor Swift is attacking Bieber manager Scooter Braun for buying her masters. She had a chance to buy her masters, but shot down the offer. Her former label Big Machine has released a collection of previously released live recordings. This is typical in business, but Taylor doesn't like it. Why? I don't know. She gets paid and will cash the check.
She accused Scooter Braun of "shameless greed in the time of coronavirus". She also attacked the financial backers 23 Capital including the Soros family and the Carlyle Group.
I'll be honest, it's hard to have sympathy for showbiz people who want to gyp the people who gambled on them when they were nobodies. Especially showbiz people worth hundreds of millions of dollars. You want to keep all your rights? Bankroll your own expenses from the get-go, instead of chasing investor money.