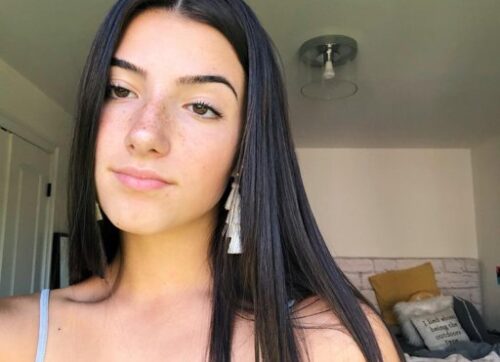 Charli D'Amelio is currently the most followed TikToker with more than 55 million followers. She is the official TikTok star. She is making the Chinese owned platform so much money and in return they should make her the ambassador, maybe even a partner in the platform. Heck, maybe she can replace Xi Jinping as General Secretary of China. She is the most followed with 55 million followers. When Charli says dance, people dance. When Charli says listen, people listen. Right now, she is the TikTok Queen and it's time to pay some respect.
Charli D'Amelio is a Connecticut 15-year-old girl and is as real as it gets. Although she danced all her life, she joined TikTok last year and instantly captured fans around the world.
She acknowledges that Tiktok changes everyday and that her place at the top could be temporary. It's highly unlikely that TikTok will birth another star. She is humble enough to acknowledge that winning streaks are temporary, but in Charli's case, she'll be around for a long time because she is a pioneer. Also, the thing about Charli is that her focus wasn't on becoming a star. She was doing pretty much the exact same thing that she is doing now. It's a passion for her and it will be hard to outdo her.
She's pretty creative and doesn't over think. "Whatever I feel like making, that's what I'll make at the time," Charli says of her creative process on the app. "There's nothing I use that's, like, a strategy."
"I know, no matter what, with or without the followers I'd still be making the same videos," she insists. "Just as long as I'm having fun."
It's simple, Charli D'Amelio's naturally danced her way to dominance.