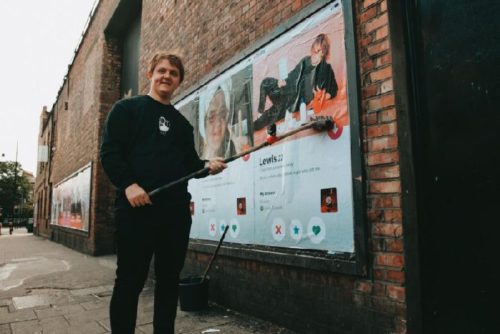 The key to longevity is songs, songs, and more songs. They need to be good songs too. No No..Great Songs! Whether you write them yourself, or somebody else writes them or everybody collaborates, the music biz is all about songs.
That's what UK hit maker Lewis Capaldi is talking about. If he wants to make money, he needs to write a lot songs.
Lewis notes, "I try and do it every single day, just because I feel like once this is over, I'm going to need some money. And that's how I make money, from writing songs. I've been lucky to do that, to be able to pick up this every day, but it is difficult for sure."
"I try and do it every day, but this week has been … this is the thing, one week you can do it and you're like, everything you're doing is brilliant. You're like, 'I feel like The Beatles', you're like, 'This is amazing, everything I touch turns to gold.' "
"You can lure yourself into a false sense of security with that, and then the following week you'll sit down at the piano or pick up the guitar, and you think 'Here we go again, another hit'. But you'll play the first note and think 'Oh my god, I am the worst at this. I am shockingly bad'.
"So it's an emotional rollercoaster, it really is."