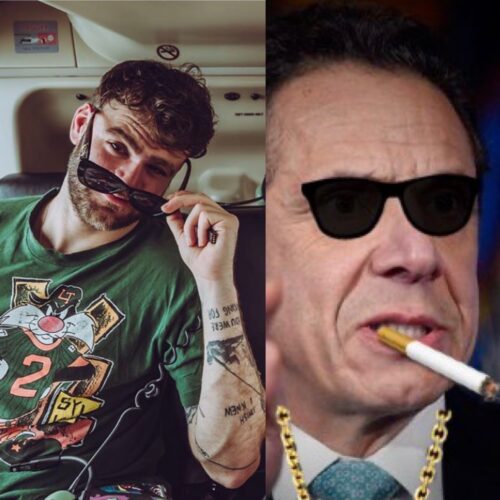 Before Governor Andrew Cuomo prepares to take his own victory tour on the road after he spared the lives of New Yorkers from covid he has some things to tidy up. That's investigating the EDM duo The Chainsmokers for playing a outdoor concert. It's been reported that while commuting in a subway, a concerned citizen showed the governor a video he was appalled by videos showing crowds standing close together at a Hamptons concert over the weekend. Other witnesses saw a crowd of people who were socially distancing with masks. Of course, we know today that events are widely open for interpretation. Regardless, Cuomo says "We have no tolerance for the illegal reckless endangerment of public health,".
Now, it will be interesting to see how this all plays out. Because some notable figures were also billed at this festivity. Goldman Sachs CEO David Solomon and Southampton Town Supervisor Jay Schneiderman's band performed.
Funnily enough, the charity event which was billed Safe and Sound is being called not safe, not sound. The Goldman Sachs CEO and Andrew Cuomo can duke it out and take it to the streets while Kanye keeps the score.