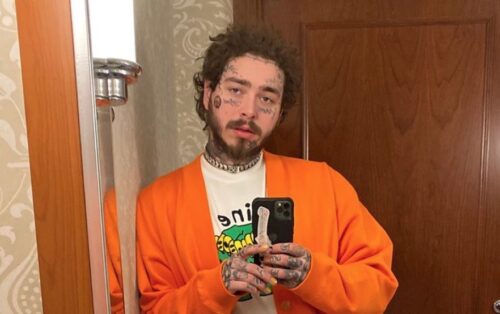 While the ruling class are working over time to get celebs and influencers to promote mask wearing, they probably gave up on Posty. Anyway, how much are they paying Jennifer Aniston, Chrissy Teigen, and Reese Witherspoon for the wear your mask posts? What's next?  Eat your daily serving of broccoli?
Although Post believes we should wear a mask, as do I, he thinks that people shouldn't be forced to wear masks.
He was against government mandates when it comes to masks. Fines have been issued in Beverly Hills, West Hollywood, and Santa Monica.
"$300. Because maybe someone sees you eating and you don't have a mask on. And then you're stuck with a fucking ticket. It blows my mind,".
"It's like me in school having to fucking tuck in my shirt or else you get detention or whatever. It's weird to be forced to wear something," says Post.
"At the end of the day, it all comes down to respect for other people. It's not a government thing. You shouldn't be forced to wear a mask — but you should. And that's because I respect you as a fellow human."
I don't know, but I love this guy. I always did. Post is the best artist to come out in a decade. He's authentic, he has an amazing voice, a unique writing ability, and his live performance is unstoppable.