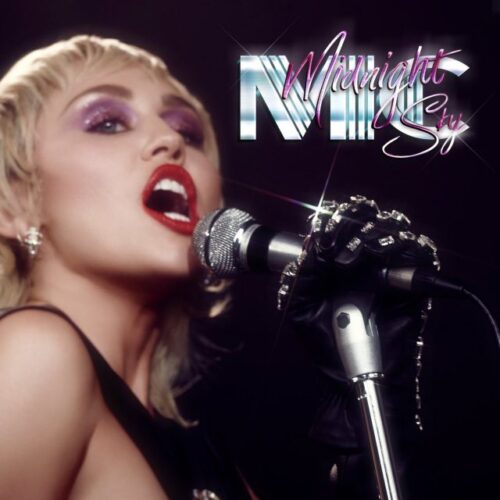 Miley Cyrus is back with a new single Midnight Sky. Following the current trend that The Weeknd and Dua Lipa set in motion, it's a 80's inspired track. That's what Miley does, follow the trends. If opera came into fashion, she'd sample Mozart. But that's ok, because Miley is pop and is the best karaoke singer in the room. She can sing anything and make it work. She's also makes you believe the song is her's. She does that with Midnight Sky. She channels Stevie Nicks and the cover queen sings it well. But it sounds awfully like Stevie's "Edge of Seventeen" and I'm sure there was prior discussion of the similarities.
But with all this. Why bring back the 80's now? It was such a fun time for music and artists and right now isn't fun. Girls just wanna have fun but they can't have fun now. You can't even dance and shake your hips in the club unless it's in your own isolated room wearing a mask and goggles – per doctor's orders. Wait! Goggles? Yes, Fauci recommends eye wear as a protective measure against the pesky germ.
We should have brought back the sad 90's which is more fitting, and after a decade when things return to normal, then the 80's. It's all backwards. Everything is backwards.