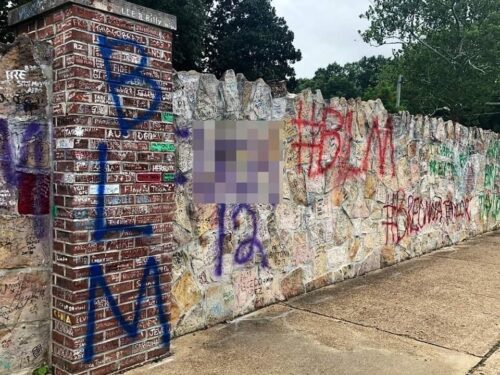 I love movements. I love activism. I love BLM. I love the Animal rights movement, I love the Feminist movement, I love Health freedom movement, I love the Counterculture movement, and I love the Earth First! movement. What I don't like is bad people hijacking movements. It's terrible because it undermines the movement and the cause.
What's the point of defacing Elvis Presley's Graceland? Absolutely nothing. I really do believe that most people are good but it's a few that create havoc.
Fans of Elvis were outraged to see the landmark defaced and I can see why.
Bill Stanley, Elvis' stepbrother said:'This is totally uncalled for,' said Stanley. 'One of the saddest days of my life. I mean, besides the day that Elvis passed away, this right here is right up next to it.'