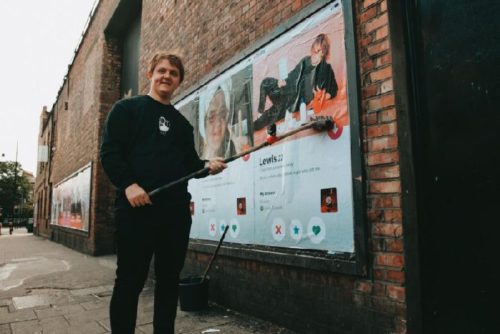 Lewis Capaldi scored his second #1 Top 40 song with "Before You Go". In his own words, he's an official two hit wonder.
The Scotland singer-songwriter says, ""I'm still here, with no signs of leaving."
Where is Capaldi now? He's home with his parents locked up.
"They both spend long days at work and come home to their 23-year-old son, who's essentially unemployed at this point, to see him in his underwear, cheesy Doritos all over his stomach," he explains. "It's not a pretty sight to come home to after a long day of working hard."
There is big change of plans now that he has two #1 hits.
He told Billboard, "To be honest with you, I'm extremely angry," he jokes, "because I just approved a whole line of merch that was all, 'Lewis Capaldi: Your Favorite One-Hit Wonder.' So we're gonna lose out on a lot of money from this."
Such first world problems.
In all seriousness, he deserves it. He has a ridiculous voice, works hard, and isn't afraid to take chances musically and professionally.